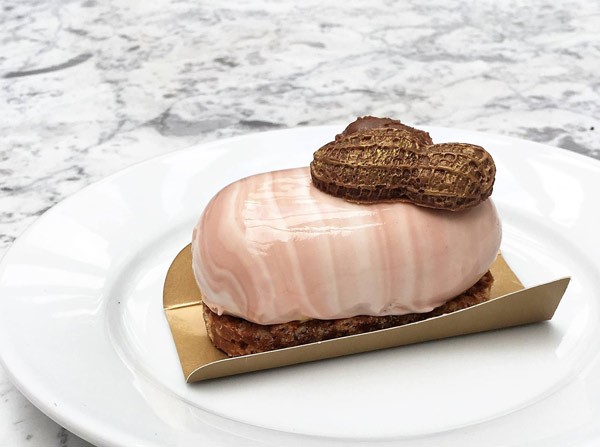 Next weekend, the 30th of September and 1st of October, will mark the first birthday of the Dominique Ansel Bakery London. The bakery that gave us the Cronut® as well as a variety of limited edition pastries for special calendar dates and events, will be celebrating their first anniversary by offering complimentary slices of one of their more seasonal creations.
On the celebratory weekend, Dominique Ansel Bakery London will be offering complimentary slices of Brown Sugar & Plum Cake to their customers. Over the course of the past year, the company has had a great deal of success, selling 81,238 of their signature creations, the Cronut®, which is the equivalent of one treat on every seat of 1,232 Routemasters.
The company has been recording the success of their products, with the top three delivered items, using the service Deliveroo, are the Croque Monsieur, DKA and the Choc Chunk Cookie. The company have also found that their top three ordered items, of course includes the Cronut as well as the DKA and the Cookie Shot. Londoners' favourite cake is the Peanut Butter Liquid Caramel Cookie, and the Perfect Little Egg Sandwich.
Dominique Ansel started his career at the age of 16 and has managed to create a chain with locations in New York, London and Tokyo. Dominique has become well known for his creations, such as the Cronut®, the Frozen S'more and the Milk and Cookie Shot. As well as marking their year anniversary, Dominique Ansel will also be opening a full service restaurant this Autumn in LA.
As a reflection of the innovation and hard work put in by the popular patisserie chef, Dominique was named as the World's Best Pastry Chef 2017 by The World's 50 Best Restaurants™ Academy. Hopefully next year will be just as successful for Dominique Ansel and his chain.