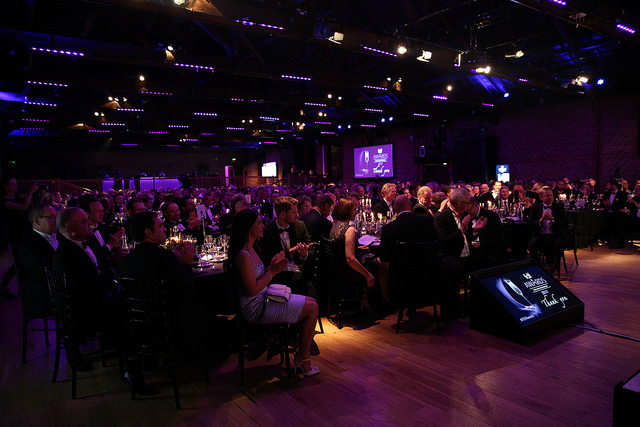 The Food and Drink Federation Awards ceremony took place on the 21st September, highlighting the achievements of the UK food and drink manufacturing industry. At the event the winners of a range of categories were announced. Selected by a panel of judges who were required to select the most inspiring and innovative submissions across the categories.
As part of the Food and Drink Federation Awards, there were 21 prizes to be awarded to individuals, companies, and campaigns operating across the country. At the event the awards were presented by Hardeep Singh Kohli, the broadcaster, writer and comedian. The awards ceremony took place at London's The Brewery.
The 2017 winners have been released following the awards ceremony. Taking home the prize for Apprentice of the Year, an award that was sponsored by Aktrion Food was Eise Rawlins, who works as a Sustainability Apprentice at Bidfood in Nottingham. The Campaign of the Year was awarded to the Berkshire-based Mars Chocolate UK campaign for MALTESERS®, in which diversity is celebrated with a collection of ads that 'Look on the Light Side' of disability.
Santander sponsored an award called Community Champion, which was won by Victoria Prowse, the Senior Manager for Commercial Strategy at Coca-Cola European Partners Ltd, based in Uxbridge. The Community Partner Award this year was sponsored by General Mills UK Ltd and was awarded to apetito in Wiltshire, who has been working in partnership with the Trowbridge senior community. The Education Initiative award was given to the Central England Co-operative SENse to aspire scheme which works to support students through classroom employability sessions and work experience in Staffordshire Weetabix Food Company's apprenticeship and education programme based in Northamptonshire.
The Awards celebrated a range of worthy winners, and were also supported by a number of different companies, sponsoring the awards. It is a great opportunity for sponsor companies to offer their support to the UK's largest manufacturing sector.