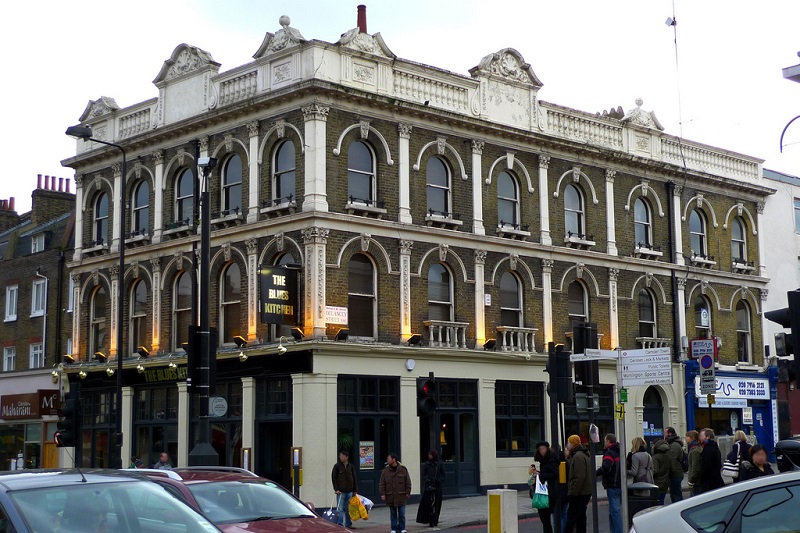 The Columbo Group has announced that they have purchased the freehold to The Blues Kitchen. The Group has a London based portfolio that is made up of restaurants, bars, clubs and live music venues. The Columbo Group is operated by Steve Ball and Riz Shaikh and have purchased The Blues Kitchen for an undisclosed amount. Advising on the transaction and acting for the Group were Nick Garston, from Bruce Gillingham Pollard.
This purchase is the third freehold purchase that has been made by the Columbo Group. The business is [art of the hospitality industry and has been involved in the operating of the Blues Kitchen since mid-2015. The restaurant has a baroque concept and is based in the 7500 sq. ft. space of 40 Acre Lane, London, which is a three storey property. The property has changed the former Electric Social site into a 300-capacity music venue along with a restaurant and a bar.
The Columbo Group has been building its portfolio since 2006. The portfolio is made up of unique and character rich venues that can be immediately recognised. The Group is focused on delivering a great experience to their guests. The Group also shows a commitment to building up a team made of talented individuals that all share the goal of elevating the standards of hospitality in a way that makes the award winning Columbo Group stand out.
The Group have aimed to expand in an organic way and has managed to grow at a rate of one site a year. The self-funded estate now includes 10 venues which include The Old Queen's Head in Islington, XOYO in Shoreditch, The Nest in Dalston and The Jazz Café.
This new site represents a great relationship that the Group as with the Brixton Community after being involved in the operation for over a year. The Columbo Group aim to support Brixton's unique spirit and intends to responsibly champion the hospitality in the area.