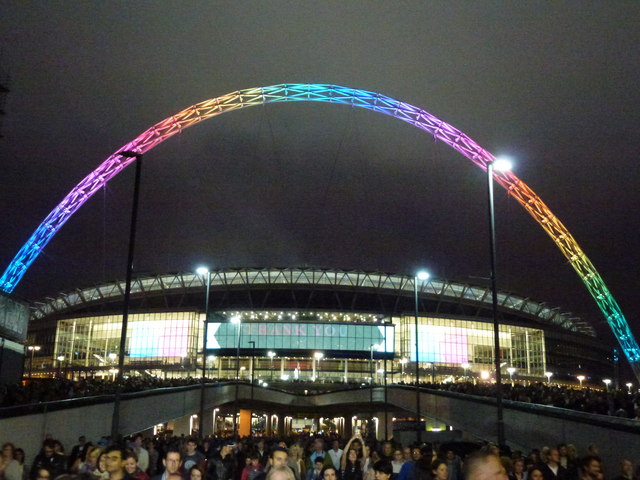 Wembley Stadium has an amazing history, and contrary to the beliefs of some, it's not all about classic FA Cup ties and England internationals. There have been many more memorable events that have been held at the iconic venue, with the stadium playing host to everyone from the British Bulldog to Evel Knievel trying to jump over London buses on his motorbike.
Way back in 1948, the world was still recovering from the Second World War that had ended three years prior. That year, the Summer Olympics were held in London, and with finances tight, most of the events were held either at Wembley Stadium or the Empire Pool.
1966, of course, saw England win the World Cup at Wembley. There have been many other great cup finals held there, too, and this year Chelsea are bidding for the double, with FA Cup betting having them at 15/8 to lift the trophy.
The Most Dangerous Day
Back in the 1970s, Wembley Stadium was used for a whole range of events – not just cup finals. Perhaps the most eminent example is Evel Knievel's appearance in 1975 in front of 90,000 people. His task was to get on his motorbike and jump over 13 London buses. Typical: you wait hours for one to turn up and then there's 13 all at the same time. Didn't it cross his mind that 13 might be an unlucky number?
There he was at the top of a ramp, which saw him starting in the same stands where most fans cheered their teams on to glory.  Everyone gasped as he successfully made it over the buses but failed to land properly, crashed, and ended up coming off his motorbike and fracturing his pelvis and breaking his hand. Not surprisingly, Wembley has not been used for that kind of event since, although a few football teams have crashed and burned there.
When Queen Ruled Wembley
The 1980s saw some fantastic concerts take place at Wembley Stadium. Don't worry, I am not about to tell you all about Bros; far more important was the Live Aid concert in 1985. Thrown together pretty quickly, the concert helped raise money for the starving in Ethiopia, with music from some of the top bands in the world performing. The Queen has visited Wembley Stadium many times during her long reign, but the performance that day by Freddie Mercury and Queen will live in people's memories forever as they completely stole the show. It's just sad that only seven years later, Wembley Stadium was the venue for the Freddie Mercury Tribute Concert after his sad death the previous year.
Bulldog Reigns over SummerSlam
Just weeks after that emotional concert, Wembley held a very different event. Freddie Mercury was the ultimate showman, but in August 1992, the World Wrestling Federation (now World Wrestling Entertainment) came to England and held SummerSlam at Wembley in front of 80,000 fans. During the event, larger than life characters such as The Undertaker, Randy Savage and The Ultimate Warrior thrilled the sell-out crowd. The highlight, though, was the British Bulldog winning the Intercontinental Title from Bret 'The Hitman' Hart, sending all the British fans home happy.
As you can see, our national stadium has had many sensational moments since being opened in 1923. It's not all about football and the years to come are bound to see plenty more great events being held there.