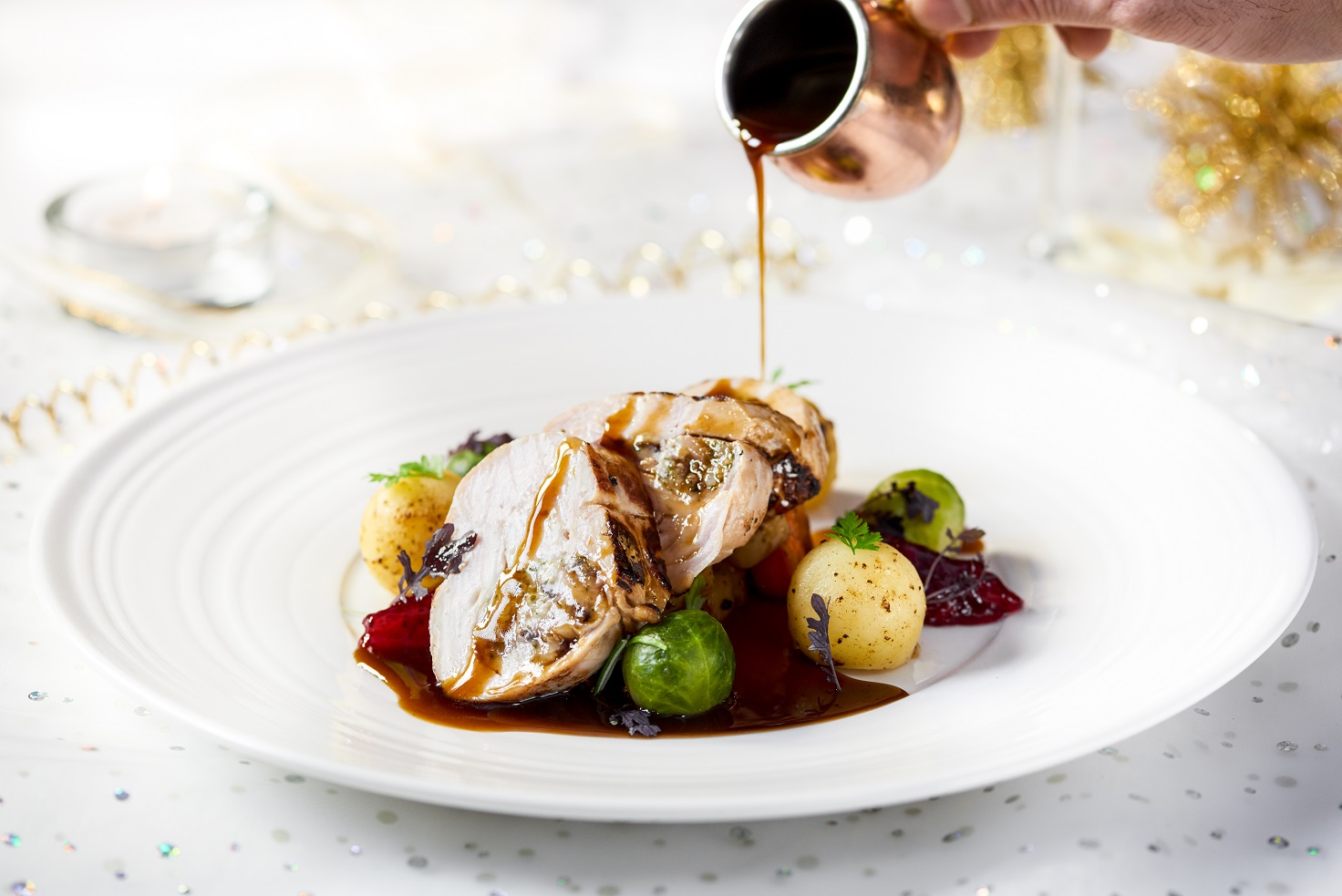 –          Bookatable reports record number of Brits dinning out on Christmas Day in 2015 –
–          Trend shift credited to stress of catering with majority of Brits (70%) spending up to five hours in kitchen –
An increasing number of families are opting to take the stress out of Christmas this year by choosing to dine out, according to Bookatable.co.uk which has reported a 63 percent year on year spike in Christmas Day bookings to its restaurants nationwide.
In the last four years, Bookatable has seen an 251% increase in Christmas bookings from 2011 to 2015, showing Brits are turning to restaurants at Christmas to help them spend proper quality time as a family. As it stands, the majority of Brits (70%) who cook on Christmas Day spend between 3-5 hours in the kitchen away from family and friends, and when the festivities are over, 78% spend up to three hours tidying up.
Following the findings, the restaurant booking platform commissioned a study investigating this significant shift towards dining out on Christmas Day – something that was rarely considered in past generations. Reflecting Bookatable's own Christmas bookings surge, 14 million* Brits (23%) have eaten out on Christmas Day and a further 35% are considering dining out on Christmas Day in the future.
Corinne Sweet, Psychologist, commented: "Ideally, Christmas should be all about spending quality time together as a family or with friends, but sometimes the hype, rush and stress of it all gets in the way. It's no wonder so many of us are turning to alternatives, such as restaurants. It's important to remember what the festive season is all about: connecting and celebrating. Don't try to be perfect. If you want to create restaurant standard food, just eat out! Trying to make Christmas perfect simply puts too much pressure on, financially, socially and emotionally."
Contrary to Christmas being the season of good will, it's not just time but also money that stings. A fifth (21%) of Brits host Christmas Dinner each year and as a result, feel out of pocket. 87% feel they buy too much food that goes to waste as well as ingredients that are not used at any other time of the year. Over eight million* Brits (13%) spend at least £500 on food for Christmas Dinner, and one in four (38%) cater for special dietary requirements when cooking Christmas Dinner, including food intolerances and fussy eaters.
Robert Prendergast, Head Chef at The Waldorf Hilton restaurant, commented: "Opening the restaurant on Christmas Day is a bit magical for us here at the Waldorf Hilton. There is always a sense of family resonating around the hotel amongst the team on Christmas morning with the excitement that we are going to be looking after someone else's family, filling their day with warmth, service, good food and creating memories. The truth of it really is that it's what we enjoy doing, making someone's day special. It's the service industry which we love and sharing someone's Christmas day makes it that extra bit more rewarding."
In the light of these festive stresses, Brits are turning to restaurants at Christmas to help them spend proper quality time as a family. Dining out in restaurants removes the often more costly and time consuming elements of the day, allowing families to spend this time together. Over a third (34%) of British families felt that sitting down to Christmas Dinner is the only time they get to spend real quality time together. When asked about how often they ate together during the rest of the year, half (49%) of Brits admitted to never or rarely eating together as a family.
Based on the findings, the restaurant booking platform has been inspired to launch a campaign which aims to spread festive joy and help families focus on what's most important – enjoying good food and great company! By collaborating with some of its top Chefs, Bookatable.co.uk has developed a festive 'Chef's Secrets' Guide full of shortcuts and tips to help take the stress out of preparing a festive feast as well as a comprehensive restaurant guide.
Joe Steele, CEO of Bookatable.co.uk, commented: "We have seen a significant increase in diners booking Christmas dinner in restaurants this year and there is no wonder given our research has shown many people feel they are not able to spend time with their family due to the pressures of catering on Christmas Day."
He added, "To help spread some Christmas cheer, we have curated some of the best festive menus from across the country on our website, along with a free downloadable guide created in collaboration with our top chefs who have shared their expertise and insight to help everyone have a smooth and enjoyable Christmas."
Bookatable's research also shows that the stress associated with the season is not just confined to Christmas Day itself. Almost a fifth (18%) of Brits begin preparing for Christmas months in advance, during the summer or even earlier, with a third of these (6%) starting to think about Christmas as soon as Christmas the previous year is over. In line with this, and in addition to an increase in Christmas Day bookings, Bookatable has also seen a growing YOY trend in bookings for both Christmas Eve (42%) and Boxing Day (20%) – also noted by the OXO Tower who open on these days in December.
When the fun of decorating the Christmas tree is done, 40% find the prospect of readying the house for guests and dealing with a messy house afterwards to be the most stressful elements of the festive period. 20% of Brits admit that, as hosts, they miss out on the festive fun of the day by worrying about guests' enjoyment. A further third (32%) are stressed out by time management dealing with preparing and cooking food, hosting and cleaning for multiple people. The study found that a third of Brits (33%) find Christmas Day to be more stressful than a day at work.
In time for the festive season, diners can visit Bookatable.co.uk to access a whole host of help and recommendations aiming to take the stress out of Christmas and reclaim the joy of the festive season. The website will help Brits choose the right restaurant for festive dining and for those still keen to recreate the magic in their own home, a free downloadable 'Chef's Secrets' Guide is available. The Guide has been created in collaboration with head chefs at some of Bookatable.co.uk's most famed restaurants with stunning festive menus including The OXO Tower, The Waldorf and The Savoy.