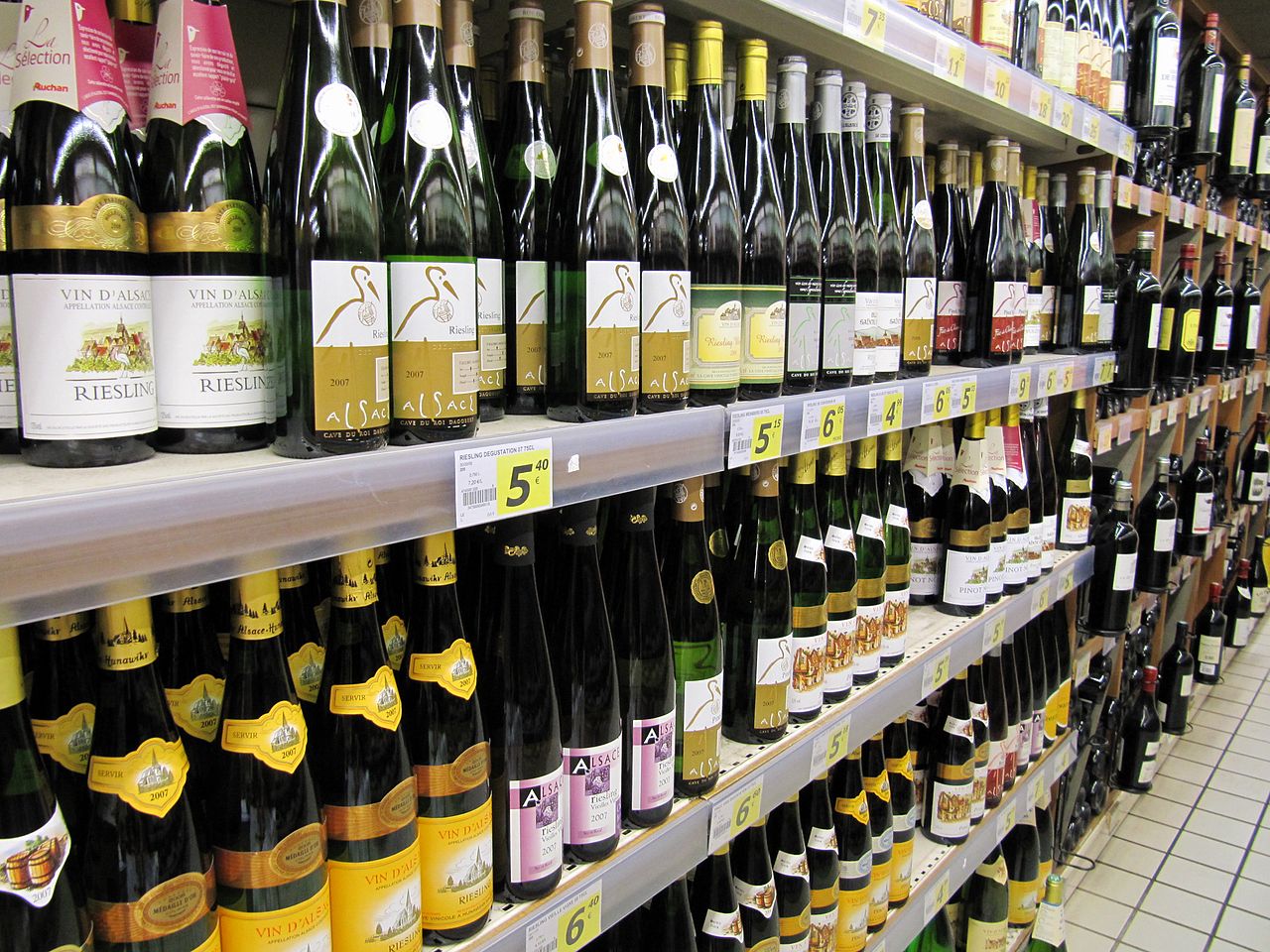 22 supermarket own-brand and exclusive wines awarded medals at Tranche One of International Wine Challenge 2016.
Total of 222 medals awarded to supermarket own-brand and exclusive
A record 21 Gold medals awarded in vintage year of success
Marks & Spencer tops medals bill with 58 gongs for its range of wines
Aldi win a whopping five Gold medals
Britain's supermarket wine aisles are paved with Gold, Silver and Bronze according to the latest results of the International Wine Challenge, announced today. A flurry of medals was awarded to own-brand and exclusive wines at Tranche One of the world-renowned wine competition, highlighting how lucky UK shoppers can get their hands on world-class wines from their local stores.
A total of 222 Gold, Silver and Bronze medals were awarded to supermarket own-brand and exclusive wines, with Marks & Spencer trouncing the competition, picking up 58 medals, 22 more than its closest rival, Morrisons.
Marks & Spencer received a whopping ten Gold medals for its wines, with half being awarded to fortified wines. Four Sherries from the Marks & Spencer Very Rare range, produced by renowned Spanish sherry maker Emilio Lustau, received Gold medals, with each costing just £8.00 per half bottle. Shoppers will be in sherry heaven if they can get their hands on any of these Gold medal winners; Marks and Spencer Very Rare Palo Cortad, Marks and Spencer Very Rare Dry Old Amontillado, Marks and Spencer Very Rare Oloroso and Marks and Spencer Very Rare Pedro Ximenez.
Port fans should pick up the Marks & Spencer 10 Year Old Tawny Port, the fifth fortified wine to strike Gold for the supermarket.
Three Marks & Spencer sparklers also picked up Gold medals. Marks & Spencer Graham Beck the Rhona Blanc de Blancs 2010 (£13.00), Marks & Spencer Champagne Oudinot Sparkling Rosé (£27.00) and Marks & Spencer Oudinot Brut Vintage 2007 (£31.00) all earned Golds. In addition to its golden haul, the retailer received 6 Silver medals and 22 Bronze medals in this round of tasting.
Second in the medal chart was Morrisons, which scooped 36 medals at this tranche of the competition, including three Gold medals, nine Silver and 24 Bronze. Named 2015 IWC Supermarket of the Year earlier this year, Morrisons received two Gold medals for its non-vintage sherries, with its Morrisons Signature Oloroso Dry and its Morrisons Signature Pedro Ximénez NV impressing the judging panel, both costing just £6.00 for a half-bottle. The supermarket earned its third Gold medal for its Morrisons Signature Chablis 1er Cru 2013. With its price tag of just £15, it should fly off the shelves.
Close on its heels was Asda, with an impressive haul of 34 medals, including a single Gold for its Noster Nobilis Priorat 2010, for a very reasonable £7.98. Asda also won seven Silver and 26 Bronze medals.
Next in the medal count was Tesco, earning a total of 31 gongs, including a pair of Gold medals for its Tesco finest* Sancerre 2014 (£11.00) and its Tesco finest* Dessert Semillon 2009 (£6.00 per half-bottle). The supermarket also picked up nine Silver and 20 Bronze.
Aldi picked up a total of 23 medals, with four Gold, six Silver and 13 Bronze medals. Impressing across a range of styles, the supermarket received a pair of Golds for its exclusive ports, Maynard's 40-Year-Old Tawny Port (£29.99), and Maynard's LBV Port 2011 (£9.99). Shoppers can also pick up Gold-medal-winning red and white wine in Aldi's aisles. Aldi The Exquisite Collection Hunter Valley Semillon 2013 and Aldi Lot 08 Colchagua Carmenere 2012 both earned Gold, and will have consumers clamouring for them.
Waitrose and The Co-operative both took home a handful of respectable Silver and Bronze medals. Waitrose racked up 15 medals in total for wines from its range, with four Silver and 11 Bronze, while The Co-operative earned itself four Silver and four Bronze medals.
Charles Metcalfe, Co-Chairman of the IWC commented:
"The results of Tranche One of the competition highlights how British shoppers really are spoiled for choice when it comes to picking up fantastic wines in their local supermarkets. Our judges have discovered some excellent own-brand and exclusive wines, whose quality often belies their modest price tags. With the festive period just around the corner, these award-winning wines make great gifts. Or you can drink them!"
He continued:
"The IWC medal stickers help shoppers buy with confidence, as they can be assured that a medal is a stamp of quality. Wine fans should search the wine aisles for our stickers – they are guaranteed to deliver a little extra festive cheer."