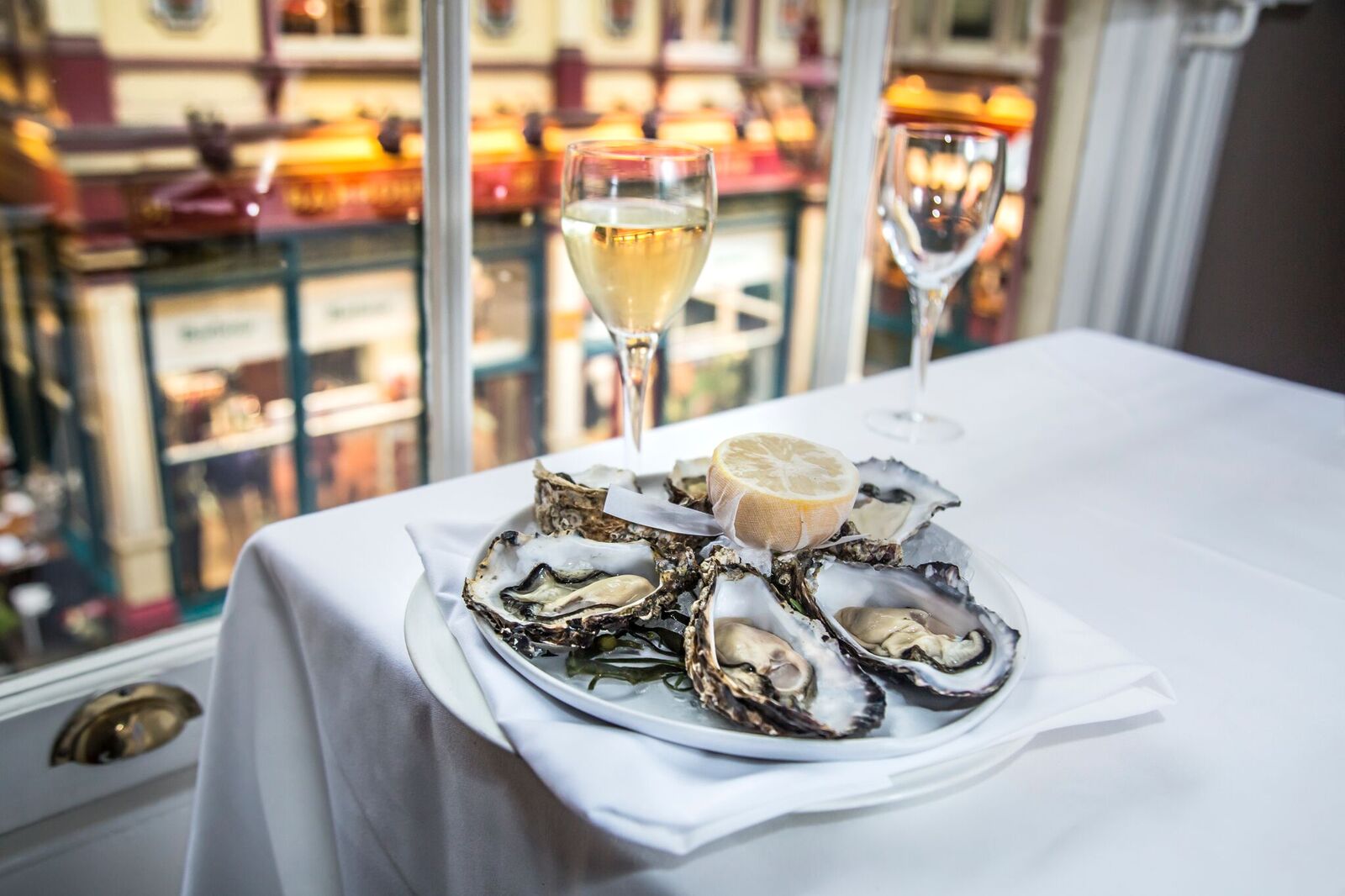 Chamberlain's of London is a unique restaurant that is owned by fourth generation fishmongers who operate at Billingsgate Market and supply produce to many of the best restaurants in London. Chamberlain's is found in Leadenhall Market, which is a quickly changing area of the capital. The Market is now fully occupied for the first time.
The restaurant underwent a full refurbishment this summer and now features an outdoor terrace as well as two floors, a brasseries and a mezzanine that offers diner an amazing view of the rest of Leadenhall market. The new terrace for the restaurant is covered by the ornate Leadenhall Market roof.
Chamberlain's of London are a seafood restaurant in the City of London that is owned by fourth generation fishmongers from Chamberlain and Thelwell fishmongers. The fish used at the restaurant is fresh and selected every day from the well-known Billingsgate Market, located only four miles away. Chamberlain's of London in Leadenhall Market has been serving fish and seafood for 16 years.
The restaurant also offers event catering and outdoor catering services in the London, Essex and Hertfordshire areas. Chamberlain's of London are also able to say that they have served produce to customers that has been taken directly from the boat via Billingsgate. The company use the amazing, fresh local produce in order to create delicious dishes for their customers. Chamberlain's of London has a team of amazing chefs who are led by the Executive Chef Andrew Jones. The dishes on offer at the restaurant aim to reflect the produce harvested from around the British Isles while also delivering modern tastes alongside a number of classic meals.
Executive Chef of Chamberlain's of London, Andrew Jones, has in the past worked at Claridge's for 12 years after winning the Roux Scholarship in 2004.