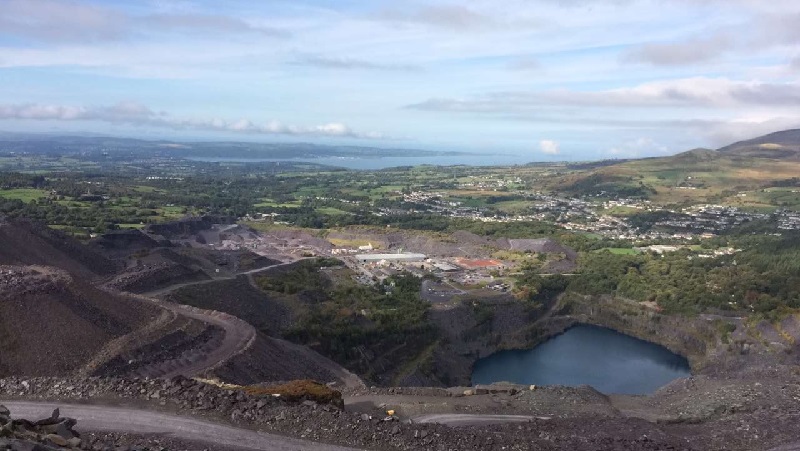 Zip World Velocity based at Zip World Penrhyn Quarry in Snowdonia was one of my greatest experiences I've ever had. Myself and Dalton both had a blast and thought that it was well worth the travel to encounter the world's fastest and longest zip line.
The staff and instructors were very professional and helpful at all times, the health and safety was immaculate and trusting.  
We firstly did a practice run on the little zipper to help us with our confidence for the big one. The little zipper had a maximum speed of 65km/h, maximum height above the ground 14m, length of cable 420m, cable tension 6t, breaking strength 27.7t, starting height 195m, difference in height 27m and the maximum throughput is 20ppeph. The instructors told us all the safety precautions and helped us to get set for take off. We was down in seconds. The little zipper was a brilliant experience and just made us more excited for the next one.   
Once we reached the bottom after the little zipper there was a truck waiting for us to take us up to the top of the quarry. Altogether the ride to the top was roughly about 10 minutes. We was blessed with fantastic weather allowing us to see the extraordinary views of Anglesey and the Isle of Man.
When we reached the top both of our adrenaline was beginning to kick in. We made sure to be last so that we could take in all the spectacular views of what Snowdonia had to offer. The instructors ran through all the health and safety beforehand and then helped us to get into position. Before take off we had to wait for the 'Bounce' this is from when the previous people have just been taken off the line at the bottom and the vibrations shoot back up the zip line, this takes about 8 seconds for the vibrations to travel back up and feel the 'Bounce'.
3,2,1 and we were moving, travelling at a maximum speed of 165km/h and length of 1560m. It was amazing I felt as if i was flying. We shot down in at least 55 seconds declining over the quarry lake which shined bright blue. It was an unbelievable experience and would recommend for many others to try this out.
To have an experience of a lifetime go to zip world velocity