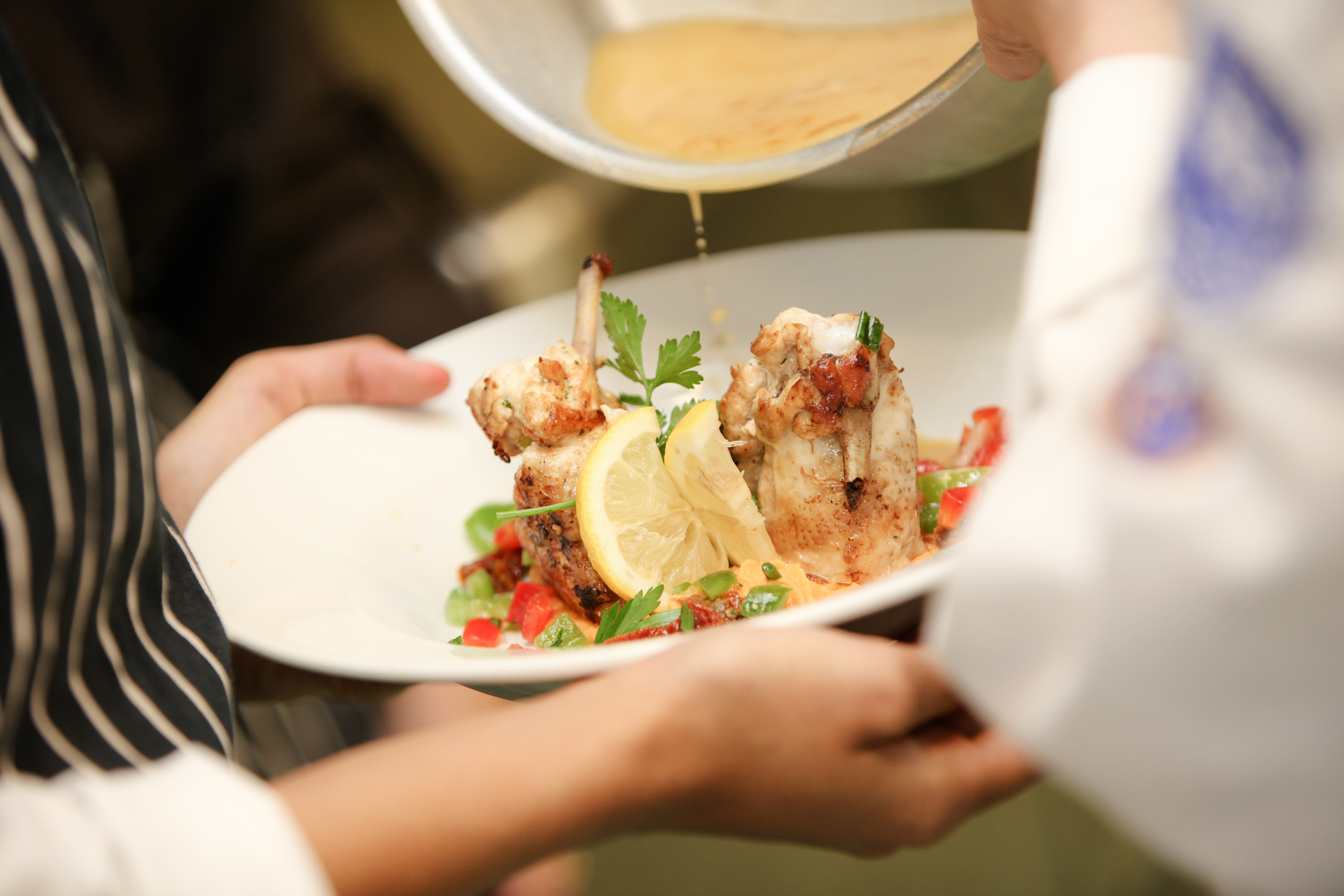 Salaries in the catering and hospitality industry are up 2.2% year on year, according to a recent report by Blue Arrow. Catering, driving, industrial and office recruitment company, Blue Arrow highlighted the findings in its latest monthly hiring report. Surprisingly, the figure is in stark contrast to current salary trends in the company's other featured sectors, where average salaries have fallen continuously since April this year.
Blue Arrow's unique reports provide salary analysis, job demand levels and average salaries for a range of sought after skills across the UK. The company utilises normalised data taken from job boards and company websites across the UK to provide the concise and informative reports.
While the average catering and hospitality wage saw a rise from £22,876 to £23,817, other roles within the industry suffered significant reductions. Commis chefs were one of the professions hit the hardest, with a 9.7% drop in earnings leading to a dive from £18,574 to £16,766.
The largest drop was found in the supply chain, retail and logistics sector, where average salaries fell 3.6% to £27,616 in the year up to August 2016. Interestingly, forklift drivers were among one of few exceptions to the role, enjoying a significant increase of 19.4%, with wages rising from £19,730 to £23,459.
In engineering and manufacturing, the industry average salary fell 2% from £35,807 to £35,076. Similarly, the office sector experienced a fall of 3.2%.
Managing Director Toni Richards said: "We want to give our clients timely indicators of labour demand and salary changes within their market, helping them to make key hiring decisions at the right time. We hope that we can help our clients' workforce planning with relevant, real-time insights into what's happening in their labour market."
The full report can be found on the Blue Arrow Insight and Advice webpage.