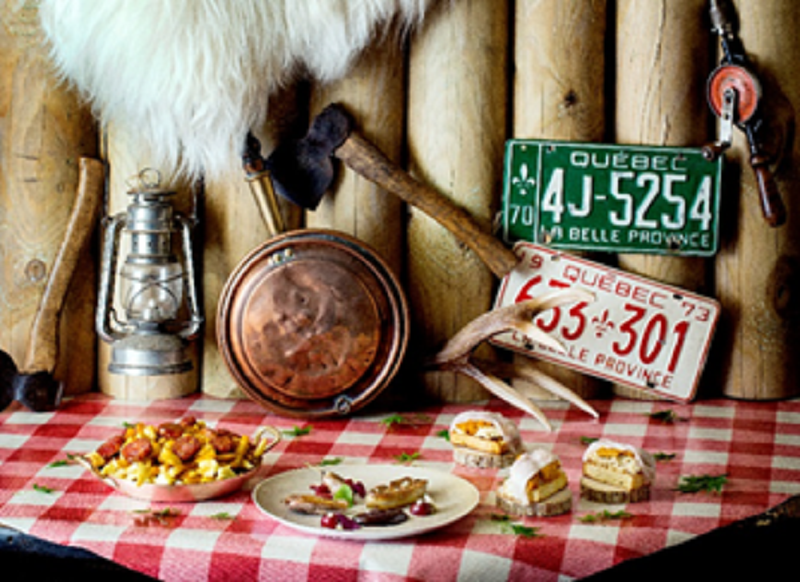 Jason Atherton has revealed that his restaurant Little Social will be transformed in order to celebrate Canada Day. The celebration of Canada Day takes place on the 1st of July and it has been revealed that Little Social will undergo a transformation in order to turn it into a Canadian Pop-up which will reflect the traditional canadian sugar shack lodges.
The transformation is taking place at Jason Atherton's restaurant as an acknowledgement of the Chef Patron, Cary Docherty's Canadian background. The restaurant will be transformed for the 29th and 30th of June and the 1st and 3rd of July. After these first four dates, the Canadian pop-up at Little Social will take place on the first Monday of each month.
As a part of the transformation Little Social will be offering guests a menu of classic Canadian food and cocktails to try. A menu will be designed for the celebration. During the transformation the restaurant will be called Little Social…Eh! in order to playfully refer to the stereotypical way the Canadians can speak.
The interiors of Little Social will be changes in order to reflect the sugar shacks that are common in Eastern Canada, or cabanes à  sucre as they are also called in Canada. The restaurant will be adorned with hunting and fishing equipment as well as weathered signage and vintage chandeliers crafted with antlers. Also featured at the pop-up will be sheepskin throws and a centerpiece of a mounted deer head.
On the menu of this Canadian celebration will be a range of classic dishes that focus on traditional Canadian ingredients designed by the Chef Patron. Amongst these dishes includes Canada's national dish of Poutine, which is crispy chips served with cheese curds and topped with gravy. Also featured on the menu will be maple syrup and Canadian whisky served with orange zest and coffee bitters in a Maple Leaf Old Fashioned.