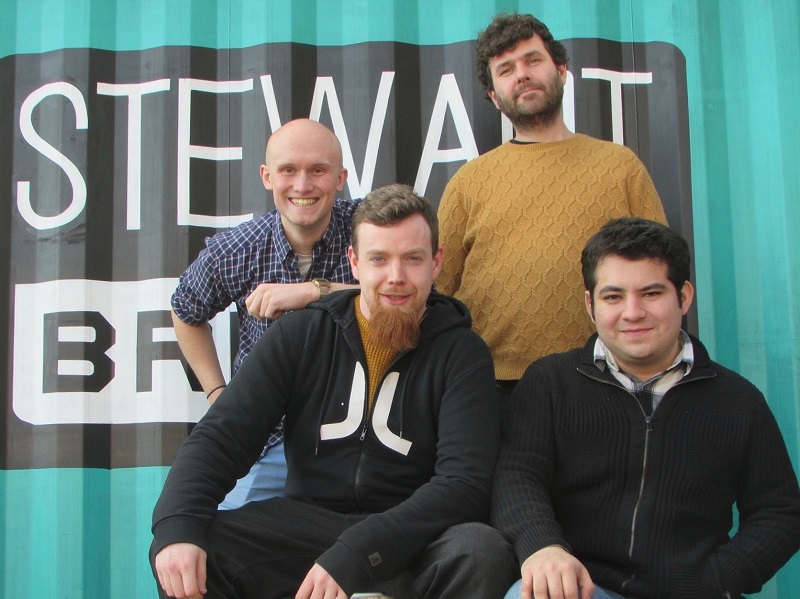 Stewart Brewing, the leading craft brewer in Scotland has launched a new beer that has been produced in collaboration with Heriot-Watt University. The beer that has been launched is called Common Ancestor and was created by four masters students at the university and their International Centre for Brewing and Distilling.
The new beer will launch on the 29th of June at a special event in Edinburgh. The beer has been created by the students and Stewart Brewing after a collaborative project that has been running for seven years. The Natural Selection Brewing project selects four MSc in Brewing and Distilling to Stewart's brewery which is located in Loanhead. During their visit, the students work to trail a number of beer recipies, then brewing 5,000 litres of the students chosen beer. The product is then branded by the Masters students and then sold across the UK. The Natural Selection Brewing project takes place each academic year and is close to the brewing company because of Stewart's co-founder Steve Stewart graduated from Heriot-Watt University after studying Brewing and Distilling Science in 1993.
The Common Ancestor beer that has been created this year is a 5.2% ABV beer. The product is a California Common due to the style used for brewing which originates from California in the 19th Century. The beer has been said to work well in either a cask of keg format. This year's newly created beer will be sold in a number of different places across Edinburgh, Glasgow, Aberdeen, Newcastle and London as both casks and kegs as well sa bottles.
This collaboration that has been running successfully for the past seven years offers the opportunity for selected MSc students to put into practice their creativity and knowledge developed in through their course then branding it and selling the product across the UK. The launch event of the new beer will take place on the 29th of June in Cowgate, Edinburgh.