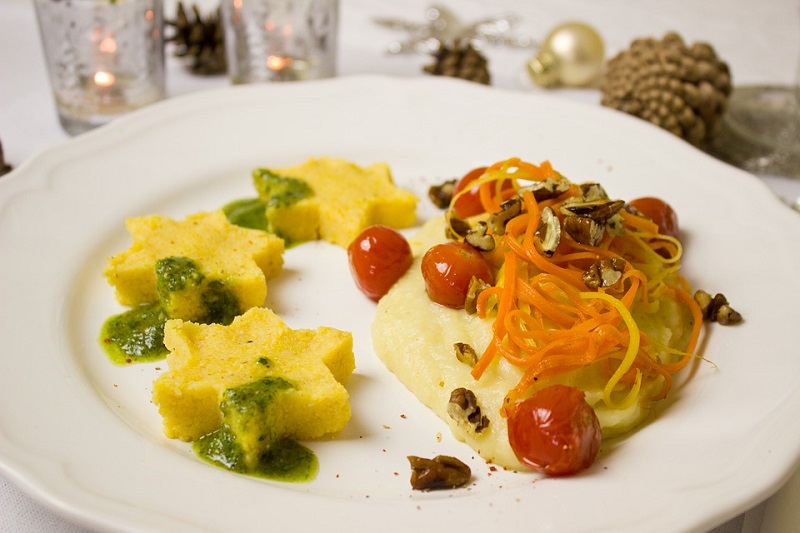 Crussh has announced their new Christmas menu. First founded in 1998 on Cornhill in London, Crussh Fit Food & Juice Bars is known as London's original juice smoothie and healthy fast food retailer. The business now has 30 different stores scattered across London and is continuously innovating and maintaining its position as a leader in healthy eating.
The new Christmas menu that has been released by the company features a juice that has been made with Brussel sprouts, with 15 sprouts put into a medium sized drink. The company has looked into delivering the indulgence that is associated with Christmas alongside the healthy eating twist offered by Crussh. The new festive menu will be available from the 15th of November and will include vegan Carrot & Mushroom Nut Roast Sandwich as well as a Confit Turkey & Cheddar Spelt Sourdough Toastie as well as a more traditional classic Festive Turkey Feast Sandwich.
The Product Developer for Crussh, James Kidman has said that this year's Christmas menu delivers a perfect balance between festive indulgence and healthy eating, with a range of products such as Festive Turkey Feast sandwiches available to enjoy alongside healthier alternatives such as Figgy Pudding energy balls. It wouldn't be Christmas, or a Christmas menu without Brussel sprouts, which is packed full of antioxidants. Crussh has said that they will be celebrating the humble sprout as part of this new menu in a juice with cucumber, celery, apple and lemon in order to create the perfect Christmas Cleanser juice.
Over the course of the winter period the healthy eating company have also announced that they will be applying a 10p donation from the sale of selected products across their stores in order to directly benefit the mental health charity, Mind. Crussh will also be offering customers the opportunity to round up their spend to the nearest 50p or £1 in order to donate more to the amazing charity, Mind.