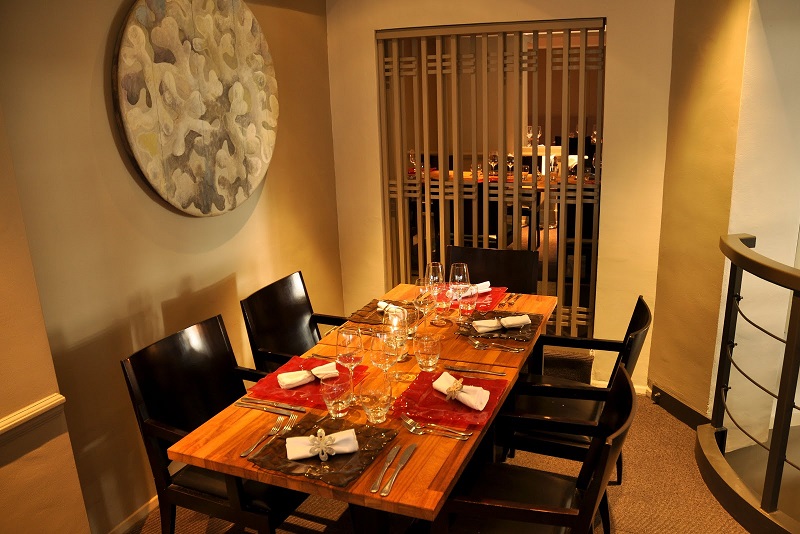 Yogesh Datta is riding the wave of success after the sell-out of two previous exclusive supperclubs with the announcement of a new event that will be focused on celebrating ethical Indian fine dining. The Painted Heron's Yogesh Datta will be hosting this event in order to celebrate World Vegan Month, with the fine dining occasion taking place on Friday the 17th November.
Chef Datta has designed an authentic and ethical vegan feast which will be taking place on Friday 17th November at The Painted Heron which is located in Chelsea. This supperclub will take place on Friday 17th November, with tickets available at £28 pp. Yogesh Datta is a champion of sustainably sourced and free-range meat products. This most recent supperclub will showcase Datta's other passion, for fresh seasonal ingredients and the evolution of vegan fare that has been inspired by the cuisine available on the Indian subcontinents.
Highlights of this exclusive dining occasion will include Saag Aloo Samosa served with Tamarind Chutney, Tandoori Nepalese dumplings and roasted tomato chutney, Onion & Kale bhaji with chilli jam to name just a few. Yogesh Datta has developed The Painted Heron over the years to become prestigious, with almost legendary status. The restaurant in Chelsea has seen significant success and progress since the company's recent 15-year anniversary. The Painted Heron raises the bar for Indian food found in London while offering a warming atmosphere to their guests that is eclectic and a well-known favourite for London foodies and Chelsea locals, as it has been since opening in 2002.
Following the success of the restaurant's two previous supperclubs, there is no doubt that the latest event to be held in honour of World Vegan Month will be just as successful. World Vegan Month is a great time to celebrate a range of amazing new dishes that are ethically sourced and filled with flavour while also enjoying the elegant and intimate atmosphere of The Painted Heron.