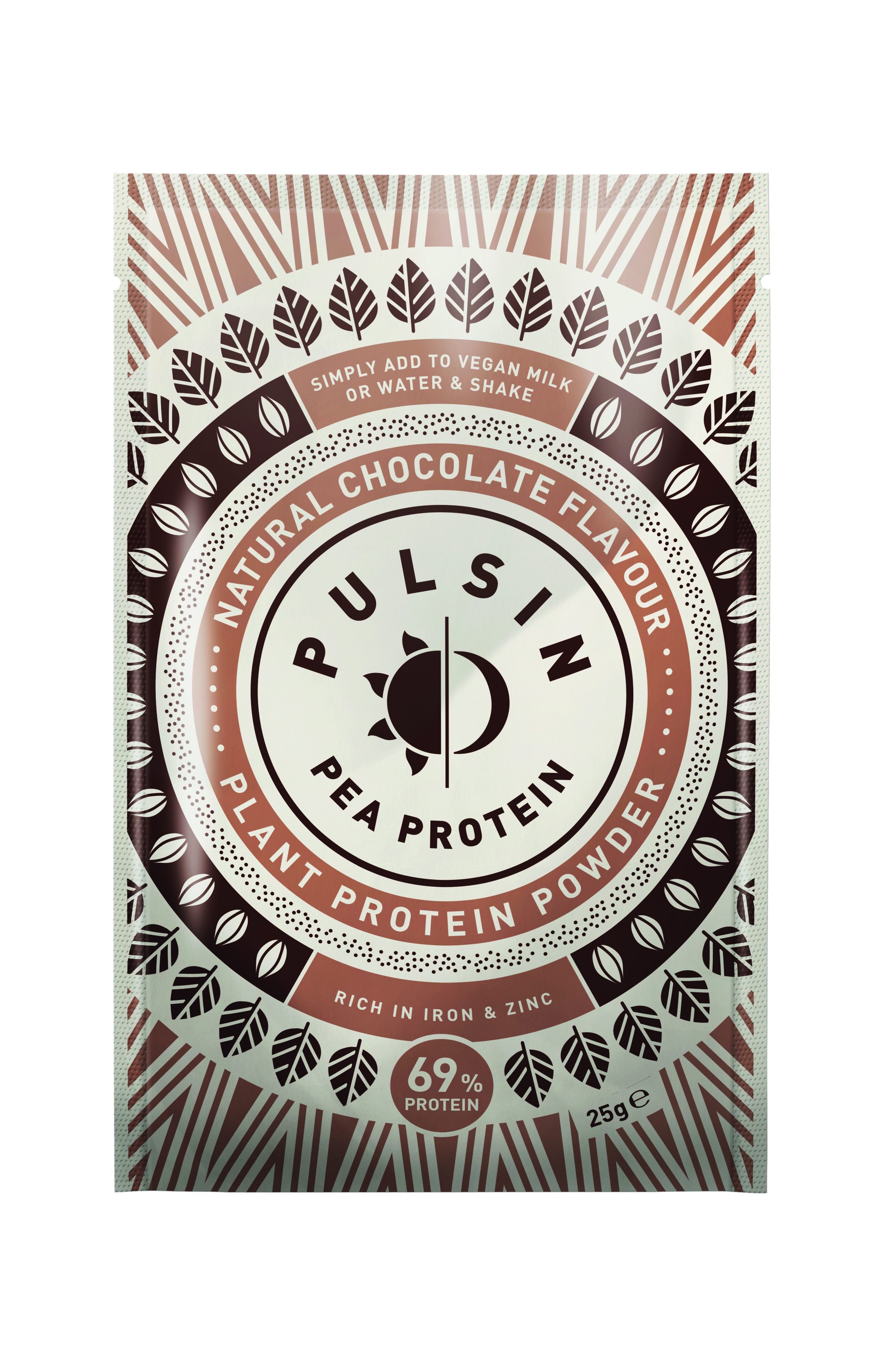 Pulsin, the brand of nutritional snack products has announced that they will be launching two new naturally flavoured protein powders that will be available to buy from January 2018. The leading nutritional snack brand has revealed that they will be releasing these flavoured protein powders for the New Year, offering cash strapped consumers a new convenient and delicious way to get ahead with their protein intake.
Pulsin is a British snack brand and has created these two new flavoured powders in order to increase their product offering and reach a wider audience of nutritionally conscious consumers. Before this announcement, all of Pulisin's products were unflavoured, which allows customers the opportunity to add them into their favourite in order to boost their daily intake of protein without altering the taste.
The natural chocolate pea protein powder contains high levels of zinc and iron and is easily digested. The powder has been created to contain 17g of protein per 25g serving of the plant-based powder and is made with Belgian or French golden peas. The chocolate pea protein powder is vegan and contains no added sugar.
The second flavour that will be available in the January is the vanilla flavoured whey powder. This product is full of essential amino acids and high in calcium which is essential for muscles and bones. The vanilla powder has 22g of protein in it per 25g serving and the natural product is vegetarian, low fat and made from hormone-free milk from UK, grass-fed cows and also has no added sugar.
Pulsin has also celebrated its 10th year in business. During this time the company has managed to sell more than 12 million protein bars and raw choc brownies. Pulsin has their headquarters and production facilities in Gloucestershire and is stocked in a number of popular retailers such as Tesco, Sainsbury's, Whole Foods Market, Ocado, Holland & Barrett and a range of other leading health food stores.