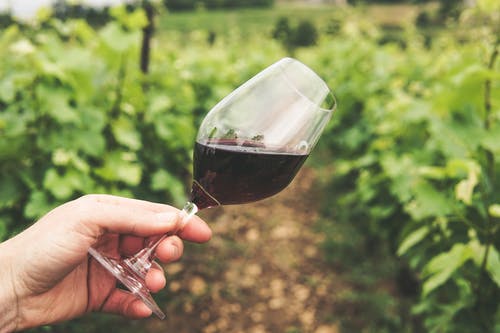 Bordeaux wines are arguably the most sought-after wine blends in the world. Located in the central region of France that is renowned for its wine-making history that dates back to centuries, Bordeaux has a peerlessly beautiful landscape, with its soil and climate is ideal for viticulture. The most unique thing about Bordeaux wines is that they are made from a blend of a variety of grapes that have different aromas and flavours.
Various Grape Varieties of Bordeaux
The Bordeaux region is divided into two by the Gironde Estuary, creating two wine-making regions: the left bank that is dominated by Cabernet Sauvignon wines, and the right bank region known for its Merlot. The various wine appellations represent a palette of grape varieties, climates, and soil types. There is also a wide variety of structured or supple wine profiles in red, sweet white, dry, and rose to suit different preferences. Here are the main grape varieties in Bordeaux:
Red grape varieties: Cabernet Sauvignon, Merlot, Malbec, Cabernet Franc, Petit Verdot, Carmenere.
White grape varieties: Sauvignon Blanc, Sauvignon Gris, Merlot Blanc, Ugni Blanc, Muscadelle, Mauzac, Semillon, Colombard.
Different Flavour Profiles of Bordeaux Wines
Red Wines
They are made from Cabernet Sauvignon, Cabernet Franc, and Merlot grape varieties. Their aging potential is 5-50 years and should be served at 59 to 62.6 degrees Fahrenheit.
Supple, full-bodied fruity wines with pronounced strawberry, violet, and strawberry flavours.
Red, structured red wines that are intense with complex aromas of raspberry, violet, blackberry, and cherry.
Powerful and intense refined red wines whose character and currant, black currant, roast coffee, blackberry, and licorice aromas linger on both the nose and palate.
White Wines
The wines are made from the Sauvignon Blanc, Semillon, and Muscadelle grape varieties. The aging potential is 1-2 years and should be served at 7 to 11 degrees Celsius.
Dry white sparkling wines with lemon, acacia, and hazelnuts aromas that are very refreshing
Crisp & fruity dry white wines with explosive Sauvignon aromas of peach, lemon, and acacia aromas. Mellow & fruity sweet white wines that are rich and smooth, with acacia, grapefruit, and pineapple fruit aromas.
Structured & generous dry white wines have great aromatic persistence in grapefruit, peach, hazelnut, and broom.
Unctuous & intense sweet white wines that have unique aroma richness, and elegant golden color. They come in mango, honey, candied orange, acacia, and quince aromas.
Rose Wines
These wines come from Merlot, Cabernet Franc, and Cabernet Sauvignon grape varieties. Their aging potential is 1-2 years and should be served at 44.6 to 51.8 degrees Fahrenheit.
Fresh and fruity rose wines that have a clear pink color. Their fruity strawberry, currant, and grapefruit aromas are wonderfully refreshing.
Fresh & full rose wines have a deep, raspberry colour, that comes in strawberry, rose, and blackcurrant aromas. They have this combination of red wine light tannings and rose's refreshing character.
Sparkling & fruity rose wines are lively, with fine bubbles and red berries aromas of strawberry, currant, and raspberry.
Conclusion
It is worth noting that while the Bordeaux region is famous for its red wines, originally, the region was revered by wine lovers for its high-quality sweet white wines. The region's fortunate climate and rich wine-making history have seen the winemakers use different grape varieties to forge wines that are famous the world over.