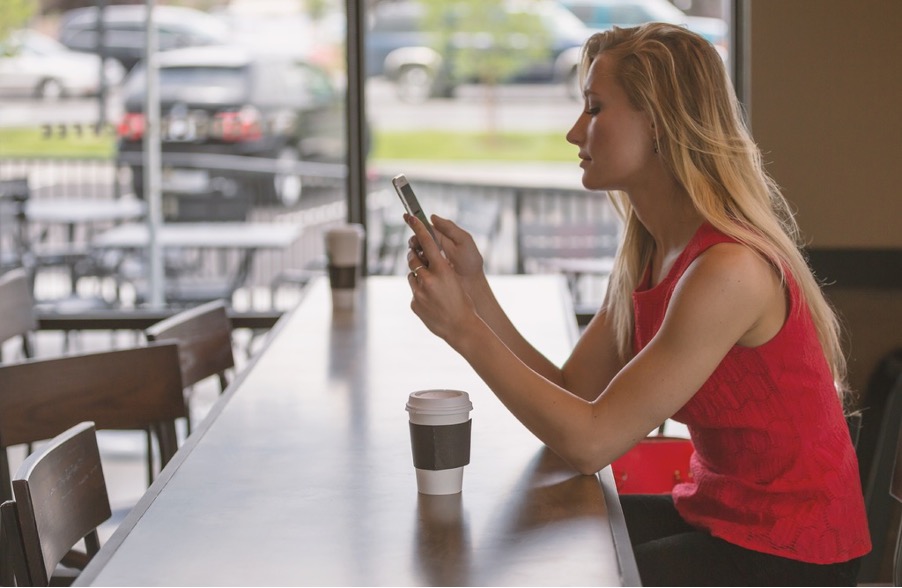 We're going to take a trip down memory lane to when we used to get excited about hearing that "dial-up" sound. So, let's go back to around 1997… when we were first introduced to a hard-wired internet connection. For us, it is now super difficult to imagine life without the internet. You don't know an answer? You can jump straight on to Google or ask Siri to help.
It's hard to think of a time before internet connection – and now the miracle of Wi-Fi. Now don't get us wrong; some people are still off the grid. However, there's the rest of us, who always seemed to be glued to a device.
Think about it, how are you reading this article? We're going to hazard a guess and say that it's via your smartphone, laptop or even your tablet, and probably by Wi-Fi. And if that Wi-Fi is in a public place like a hotel, café or a pub, where you might be enjoying a honey-infused gin, have you ever thought about your security? What we mean is do you know who can see your data. Or are you really clever because you have already implemented a VPN while you out in public?
If so, you can be keeping reading to learn how to stay safe when using public Wi-Fi in hospitality venues. Circa 2004 when Wi-Fi started being introduced for "free", and we all rushed to the restaurant that offered this wonderful thing. However, since then, cybercriminals are lurking on public Wi-Fi.
The Dangers of Using Free Wi-Fi in Hospitality Venues Like Hotels
Yes, we all love free things, but is anything really free? Well, yes and no. There are certain things that you can get for free to entice you to buy a service. Think about it, have you ever been to a bad restaurant because you needed to get on their Wi-Fi? Well, we recommend that you first check the hygiene rating. Second, we recommend using a VPN (virtual private network) while you're out in public.
People have the misconception that VPNs are for hackers or people wanting to access dodgy sites. In reality, a VPN is actually one of the safest pieces of kit you can have, and it should almost be like your flu jab for all of your devices. It means that you don't have to worry about a hacker gaining your information because you rushed to use free public Wi-Fi.
The main point that we need to stress is that hackers are ruthless. Although you might be staying at a hotel and using their "free" Wi-Fi, if you're on an "open network", your data (anything that's on your device) will be fully visible. Nowadays, it's almost obligatory to stay in hotels, bars, cafes, airports that we expect there to be some form of "free" Wi-Fi.
However, after that event, did you noticed that your junk mail has suddenly been flooded with random messages, links? Or has your Facebook on Instagram account been hacked? Honestly, we cannot stress enough how easy it can be for a hacker to steal your information. Most of the best VPNs are reasonable too in cost, it's a one-off payment, but it means your protected for as long as it's active.
You could lose a lot of money, which can be easily be prevented by using a VPN. If we haven't got your alarm bells ringing, here are three reasons why you need to be using a VPN. Thus, you should try to keep up to date and see the latest cybersecurity news.
First, even big companies like Adobe fall victim to these attacks. According to Restore Privacy, Adobe found that scammers breached their security system. Although it was on the "Creative Cloud" suite, apparently, over seven million users were exposed to the hackers. Moreover, they continue to highlight that the average financial costs of these data breaches have increased too.
For instance, a report report recently explained how the average data breaches cost corporate victims $3.92 million. Therefore, we felt that we needed to inform or warn you about the dangers of using public Wi-Fi without protecting yourself. One thing that might help is if hospitality venues tried to inform the public of the dangers of using public Wi-Fi.
This article aimed to illustrate the importance of using a VPN on public Wi-Fi hotspots. Why? Well, several individuals are willing to go to any lengths to get to your data. Sadly, if the hacker gets your information, you will regret not having put precautions in place.