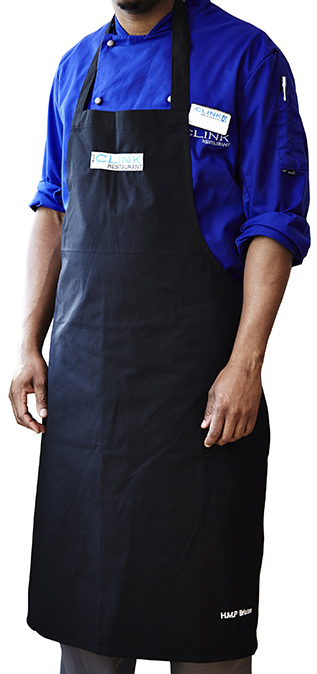 Changing attitudes, transforming lives and creating second chances.
Prisoner rehabilitation initiative The Clink Charity has opened bookings for its New Year extravaganza, The Clink Charity Ball 2016 (#ClinkBall16) in association with Lancaster London on Hyde Park.
This celebratory evening, taking place on Friday 15 January 2016 at the iconic Lancaster London, is the first event of its kind organised by The Clink Charity. All profits from ticket sales will be re-invested into the charity's work to reduce the reoffending rates of ex-offenders through the provision of accredited City & Guilds NVQ training and assessment in food preparation and food service.
The event will support the continued development of further Clink training projects across Her Majesty's Prison Estate too, following the same framework as the successful schemes currently in operation at HMP Styal, HMP High Down, HMP Brixton, HMP Cardiff and HMP Send.
In keeping with the charity's commitment to hospitality training and the development of long-term careers in this sector, The Clink Charity Ball 2016 will embrace its sustained approach to social responsibility, engaging a talented workforce of hospitality trainees from across London. Students from Lambeth College and the University of West London will join graduates of The Clink training programme, apprentices from Lancaster London and young people on the CentrePoint scheme to prepare and deliver this unique event.
Guests to the ball will dine on a four-course menu created by Alberto Crisci, founder of The Clink Restaurant, and Ben Purton, executive chef at Lancaster London, using all-British and local ingredients where possible.
A digital ticketing system eradicates the wasteful paper trail, while menus and raffle tickets will be printed on recycled paper. Take-home table centrepieces, featuring seasonal plant bulbs from The Clink's own gardens, can be won on the night and will continue to sprout beautiful flowers long after the event ends.
Speaking of The Clink Charity Ball, Chris Moore, chief executive of The Clink Charity, said:
"Since The Clink Charity began in 2010, we've made a steadfast commitment to ensuring we are as sustainable and socially responsible as possible. The foundations of the charity are built on transforming lives for the better and giving people who want and deserve a second chance at life a brighter future. We want this event to be the launch pad for a sustainable 2016, which is why we have made every effort to ensure every element of the ball will have a positive effect, whether that's the students expanding their knowledge of the industry and gaining experience, or the table centre pieces living out their days in a guest's garden. It all ultimately makes a difference."
As the venue partner of the event Sally Beck, general manager of Lancaster London, added:
"We are really proud to be hosting the first ever Clink Charity Ball. We have been heavily involved with The Clink over the years and have seen firsthand the remarkable work they do. Lancaster London prides itself on its corporate social responsibility and we have found that our apprenticeship training programmes and offering work experience opportunities to those in need are not only fulfilling, but also extremely beneficial for both sides. Lancaster London is one of Europe's most prestigious banqueting hotels offering first class cuisine and service; giving the ex-offenders an excellent opportunity to work with the best of the best in the hospitality industry."