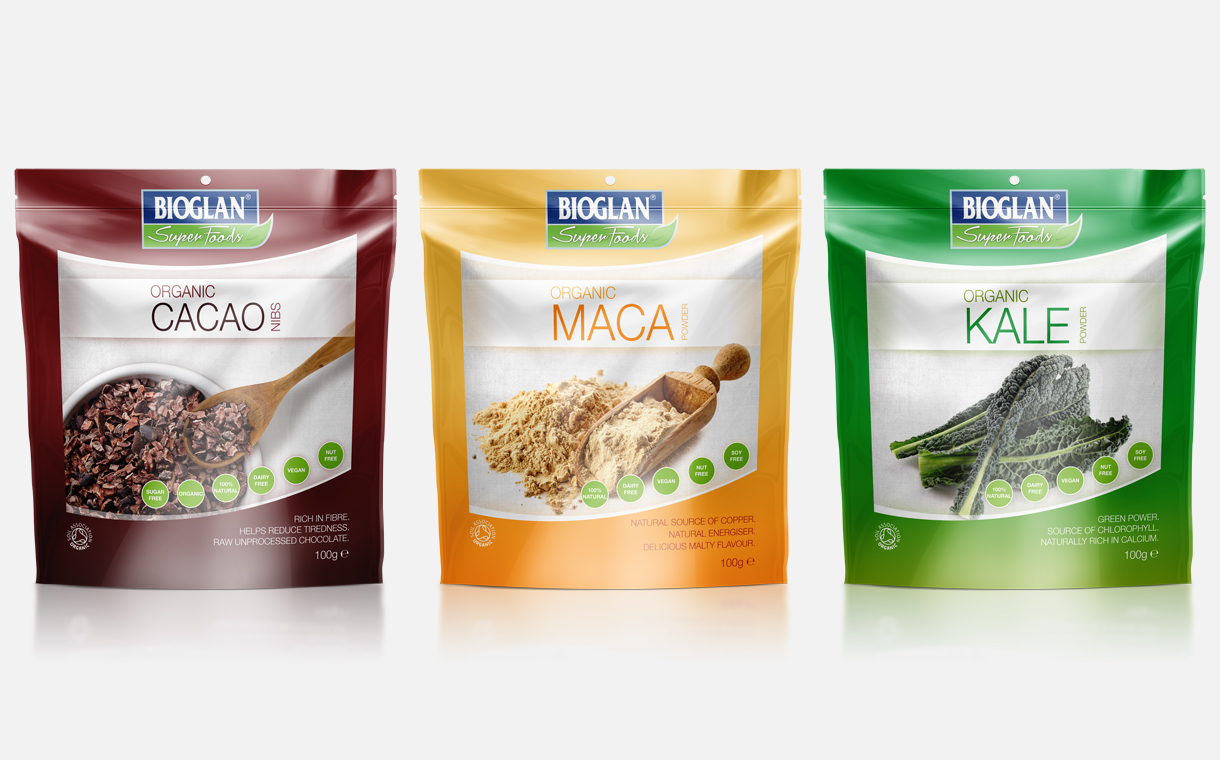 Bioglan Superfoods has developed a range of powders rich in supergreens and superfoods.
The brand has added four new powders to its existing range – tropical spirulina powder, kale powder, cacao nibs and maca powder – as well as introducing new ultimate green powders in the form of supergreens protein and supergreens plus.
Each powder has been carefully blended to deliver vital vitamins and minerals to help keep the body healthy, and give consumers an extra boost as they head into autumn and winter. Bioglan Superfoods has been making powders for 25 years, with the aim of bringing convenience to those seeking extra nutrients in their food and drink.
The new range of powders and supergreens will launch into Holland and Barrett from mid-September with a recommended retail price of between £7.99 and £14.99 for 100g pouches, and £25.99–£29.99 for 100g or 280g supergreens  pouches. Each powder is suited for use in smoothies, juices, cooking and baking.
All four of the superfood powders are also organic.