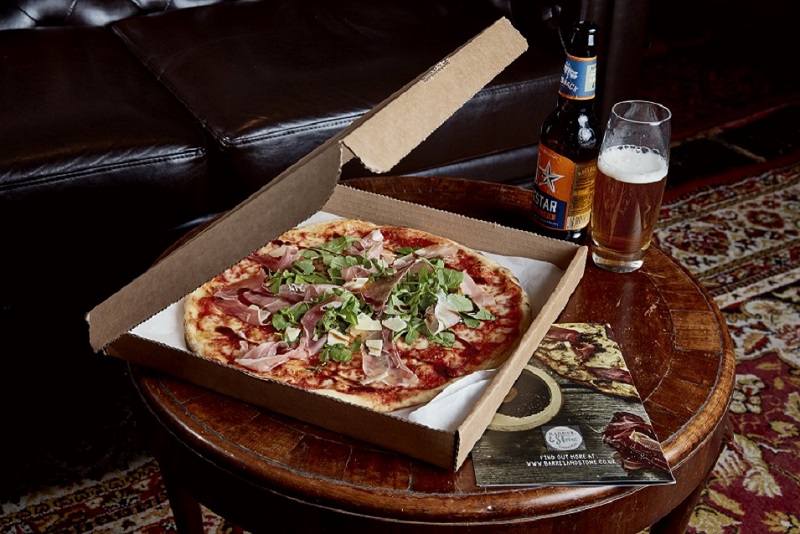 DoubleTree by Hilton have announced that their popular 14Twelve Brasserie has yet another feature to appeal to customers. The Brasserie has announced that they will now offer the Barrel & Stone pizza range. DoubleTree's 14Twelve is the only restaurant located in Wiltshire to supply this range of products.
Barrel & Stone has developed popularity for their supply of authentic Italian pizzas. It is thought that the brand is fast becoming one of the favourite pizza brands of the UK. Barrel & Stone first began with the simple mission to serve the public with freshly baked, top quality, stone-baked pizzas that deliver an authentic Napoli taste.
Adam Flint is the General Manager of DoubleTree by Hilton in Swindon and has said that the experiences that they have had with their guests and visitors have been considered with this launch, as with all other service decisions. The company are delighted to be able to offer this new range, while being the only restaurant to offer the famous brand to their customers. The chefs at the 14Twelve restaurant have all been trained by Barrel & Stone in order to ensure that the products that they deliver are the amazing artisan pizzas that fans of the brand expect.
This new menu addition is available to locals visiting the restaurant as well as the guests of DoubleTree by Hilton Swindon. Each bite of the pizza is full of old-fashioned Napoli flavours alongside exciting modern twists and trends. This is just one of the announcements made that will help to improve the experience that is offered to all guests. As a part of these changes, the hotel carried out an extensive range of refurbishments for the company's hotel lobby, guest rooms, meeting spaces and the 14Twelve Brasserie, and launched a Starbucks in the hotel in October. The DoubleTree by Hilton in Swindon is only a short drive from the centre of Swindon and has been enjoyed by guests for a number of years.