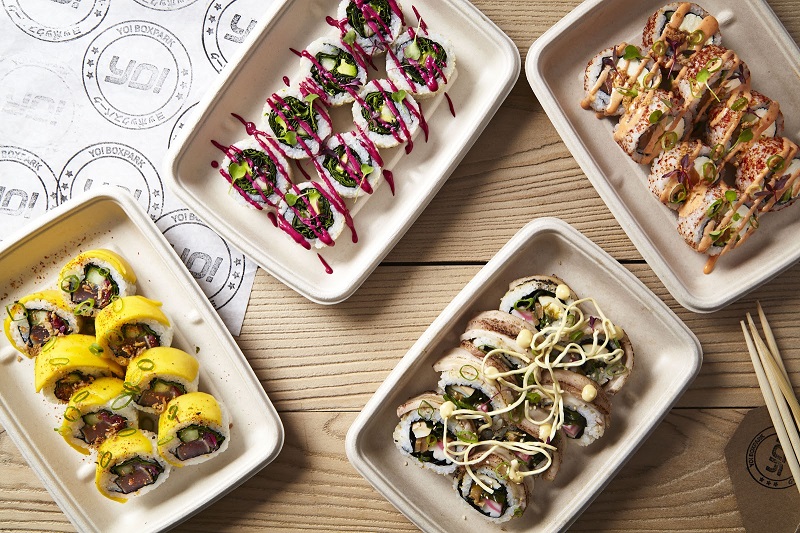 YO! Sushi, the well-known, iconic Japanese restaurant group has announced today that they have acquired Bento Sushi. Bento is North America's second largest sushi brand. This new acquisition will give the Japanese company a global, multi-channel and multi-brand sushi platform. The acquisition deal that is taking place values Bento at CAN $100 Million and has been facilitated by Mayfair Equity Partners, who have been working with the YO! Management team as a part of a management buyout that took place in 2015.
Bento Sushi was first founded in Toronto in 1996 by Ken Valvur. The company is the second largest sushi brand in North America and the largest brand in Canada. The business trades from more than 600 locations and also supplies sushi to an additional 1,700 partner sites. Bento operates across a range of different formats, and this complements YO1's existing proposition and operations. The different operations on offer include quick service restaurants, on-site kiosks in supermarkets as well as a range of other food service locations and a number of production facilities that work to create sushi and supply it to grocery and other institutional food service clients throughout North America.
Bento has seen strong growth and has delivered a compound sales growth of 16% over the course of the last three years. The company and its licensees employ more than 2,000 highly trained sushi chefs and works to deliver more than 20 million sushi portions every year. This acquisition is a great opportunity for the company to join the Board of Yo! And become significant shareholders in the combined group.
Yo! has an international restaurant network across Europe, the Middle East and Australia. The entire combined business has developed over the years in order to become one of the largest sushi companies in operation outside of Japan. The company has helped to provide and international, multi-brand, multi-channel offering. The Yo! Sushi brand is also very well place in order to benefit from the continuing increase in consumer interest in healthy, provenance-rich foods. The acquisition will help to create synergies and lead to the continued growth of both businesses.