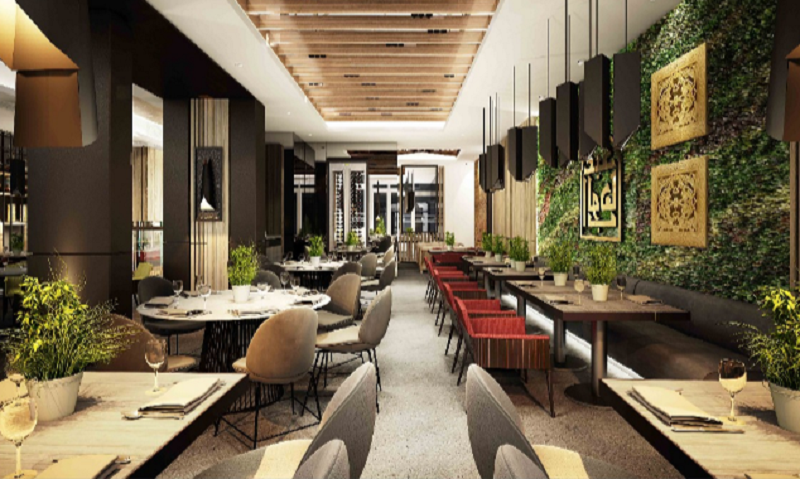 Mason Williams Communications, a UK based agency, has been appointed by Ghia Holdings, the leading Middle East restaurant group, for the launch of its first restaurant outside of the Arab region, which will be opening in London in March.
The agency will be managing an integrated traditional and social communications programme in London and across the UK around the launch of Abd El Wahab. The programme will consist of activities including a series of familiarisation dining events with leading London hotel concierges, event and venue bookers and business leaders, as well as ongoing media engagement, and a VIP launch event, to be attended by the Ambassador for Lebanon on the 1st of March.
"We are delighted to be working with Mason Williams; not only is this London opening significant for the Abd El Wahab brand, but it is also a significant milestone for Ghia Holdings, as it represents the first international opening for the 45-strong restaurant group, and the first restaurant of our ambitious European expansion plans," said Mark Dickinson, UK Director for Abd El Wahab.
The first international Abd El Wahab will be located in Belgravia and will offer a dining experience over two floors, including private dining room and outside terrace dining, and a total of 120 covers. Abd El Wahab is an award-winning restaurants with branches in 18 locations across the Middle East region, including Beirut (Lebanon), Cairo (Egypt), Riyadh (Saudi Arabia), Dubai and Abu Dhabi (United Arab Emirates).
Abd El Wahab will open on the 2nd of March and is located at 1-3 Pont Street, Belgravia, London. The restaurant offers both a la carte dining and set menus, with dishes representative for the traditional Lebanese cuisine. It serves hot and cold starters, salads, charcoal grilled meats, oven dishes and an array of desserts typical of the Arab region, as well as unique dishes developed by their own team of Lebanese chefs.