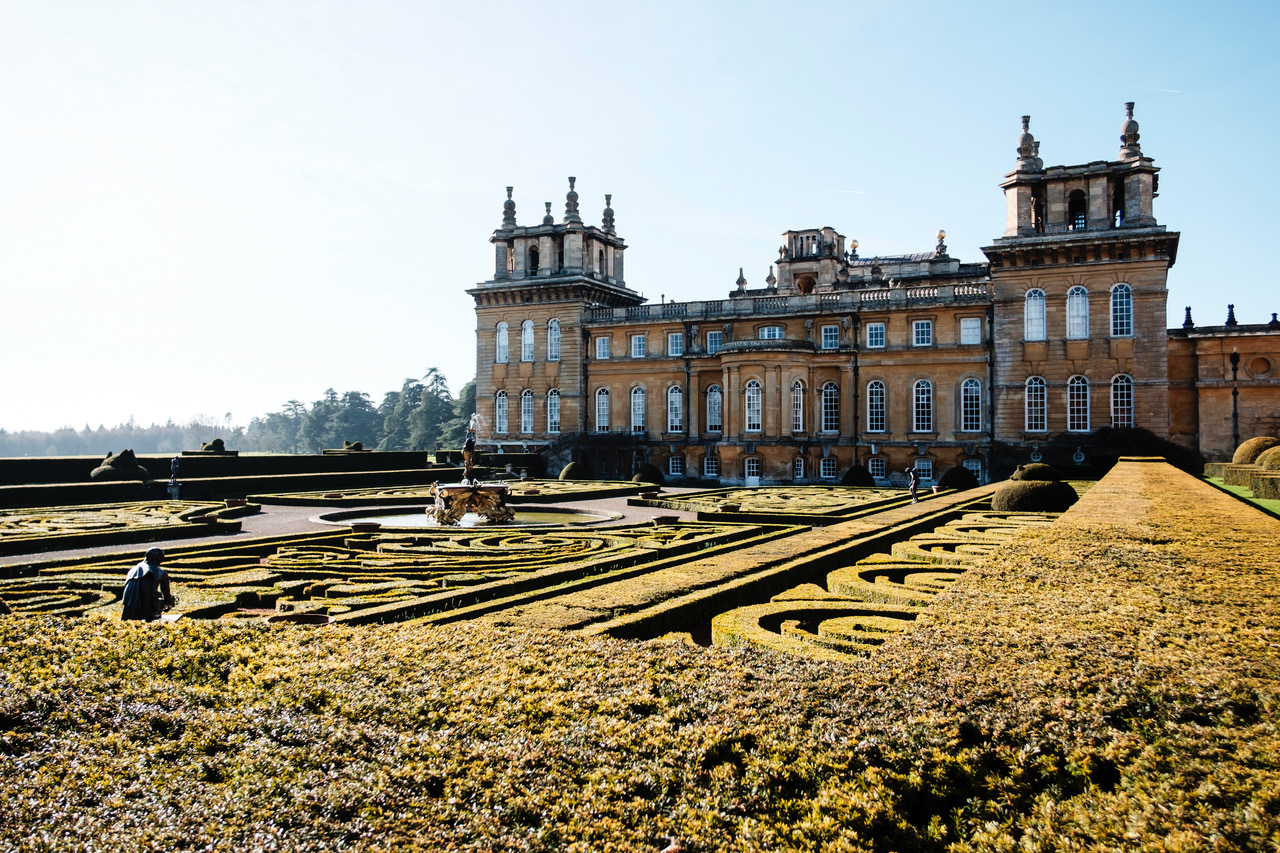 Blenheim Palace, and its catering partner Searcys, are joining the fight against food waste with the help of an innovative app.
Launched in Copenhagen in June 2016, 'Too Good To Go' is the world's largest food waste fighting app, connecting businesses with unsold food, to local consumers who purchase, collect and eat it.
The UNESCO World Heritage Site is joining other organisations including Accor Hotels, YO! Sushi and Planet Organic in partnering with the app.
Searcys, Blenheim's catering partners, will be offering 'Magic Bags'* filled with £12 worth of food for just £4 at the end of each day. The bags, which can be purchased at any time via the app, can then be collected from 4pm.
All the food is fresh, just not bought by customers that day, so is all too good to go! This reduces the accumulation of food waste on each of the 364 days Blenheim Palace is open.
Each bag will contain a selection of Blenheim's high quality and sustainably sourced foods, including homemade cakes, sandwiches, pasties, as well as breads, fruit and salad boxes. Participants will need to download the free app, make their purchase and then show their receipt on the app at the main gates between 4pm- 5pm to gain entry to the Blenheim Estate. The Oxfordshire Pantry is located in the Visitor Centre, where the bags can be collected.
Nearly 90% of ingredients used by Searcys in the cafes are sourced within a 25-mile radius of the Palace, supporting local producers and growers.
Jacqueline Gibson, Blenheim's Sustainability Advisor, said: "Our latest monthly waste report showed a 98% diversion from landfill figure, and we are confident that working with Too Good To Go will help to further reduce our overall waste figures.
"Currently food waste feeds a local anaerobic digester plant in Cassington, providing renewable energy for the local community, however reducing waste at the outset remains a priority across all our waste management practices," she added.
It has been estimated that over 10 million tonnes of food with a value of £17 billion is being thrown away every year in the UK.
The app is part of Blenheim's sustainable procurement policy. All disposable cutlery and cups are 100% compostable, in an effort to omit the use of single use plastics.
In 2018 Blenheim signed up to the 'plastic free community' where businesses in the village of Woodstock have committed to phasing out single use plastics and they are also part of 'Plastic Free July', a national campaign to reduce plastic pollution.
Earlier this year Searcys at Blenheim switched the packaging in its sandwich and baguette range to a 100% biodegradable cellulose material to further reduce carbon dioxide emissions in the food sector.