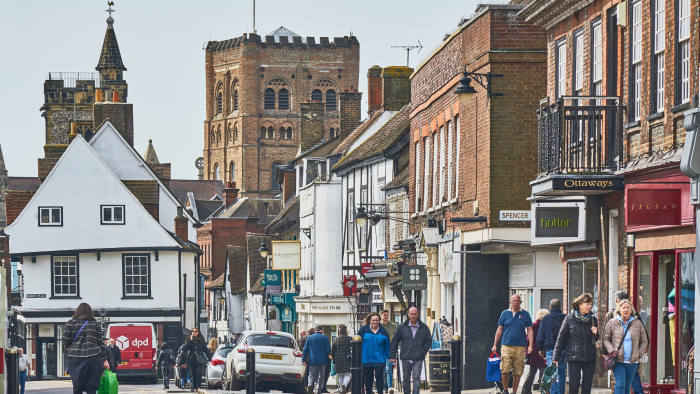 With restaurants and pubs that serve food now able to open again in Hertfordshire, St Albans' independent restaurants are hoping for a festive surge of customers hungry to dine out again. 
Travelling across tiers is permitted under the government guidelines, so you don't have to live in the area to visit these delightful restaurants. 
Why not make a night of it? Travelling to St Albans via train is pain-free, making it easier than ever to leave the car at home. 
With the Covid-19 pandemic disproportionately affecting the hospitality industry, we have rounded up our top independent restaurants to support in St Albans this winter. 
From fine dining through to street food, our selection of the city offers a vast array of international cuisines to suit every craving. 
Tantalising Turkish tapas at Tabure
"Paylasmak Sevmektir" – to share is to love, is the motto at Tabure, St Albans, and they live up to it. 
Every dish that the team create has been designed to share with people you love. From traditional Turkish meze including fava humus, smoked aubergine babganus and chilli tabak to roasted saffron cauliflower and beetroot kisir. 
Elegant dishes are served in a contemporary setting imbibed with a welcoming, friendly atmosphere that keeps its customers returning time and again.
Authentic Italian delights at L'Italiana
For the last 13 years, the team at L'Italiana have been serving hearty Italian cuisine in an elegant environment to the people of St Albans. 
Their menu is packed with classic dishes like bruschetta, prosciutto and melone, fresh pasta, risotto and pizza. For the meat lovers, L'Italiana is renowned for its steak offering and those in search of a good tipple won't be disappointed by the wine list either. 
Sustainable fine dining at Lussmann's
Award-winning Lussmann's has been a mainstay of the St Albans dining scene since 2004 and has delighted residents and visitors alike with its fresh and sustainable seafood and wild-game dishes. 
From venison and wild rabbit to cod cheek and confit duck leg, Lussmann's menu provides classic cooking with an international spin. 
Smokehouse specialties at Craft & Cleaver
With craft beer on tap and BBQ staples cooking in the kitchen, Craft & Cleaver is a quintessential neighbourhood restaurant and bar. 
The main menu is packed full of smokehouse delights like baby back ribs, brisket and pulled pork. Cocktail lovers will delight in classics such as margaritas or the inspired grilled pineapple mai tai.
Mouth-watering Moroccan meals at Little Marrakech
For an authentic taste of Moroccan cuisine, look no further than Little Marrakech. 
From traditional tagines to delicious meze, the deep flavours of north Africa are bought to life in every mouthful at this delightful local restaurant.