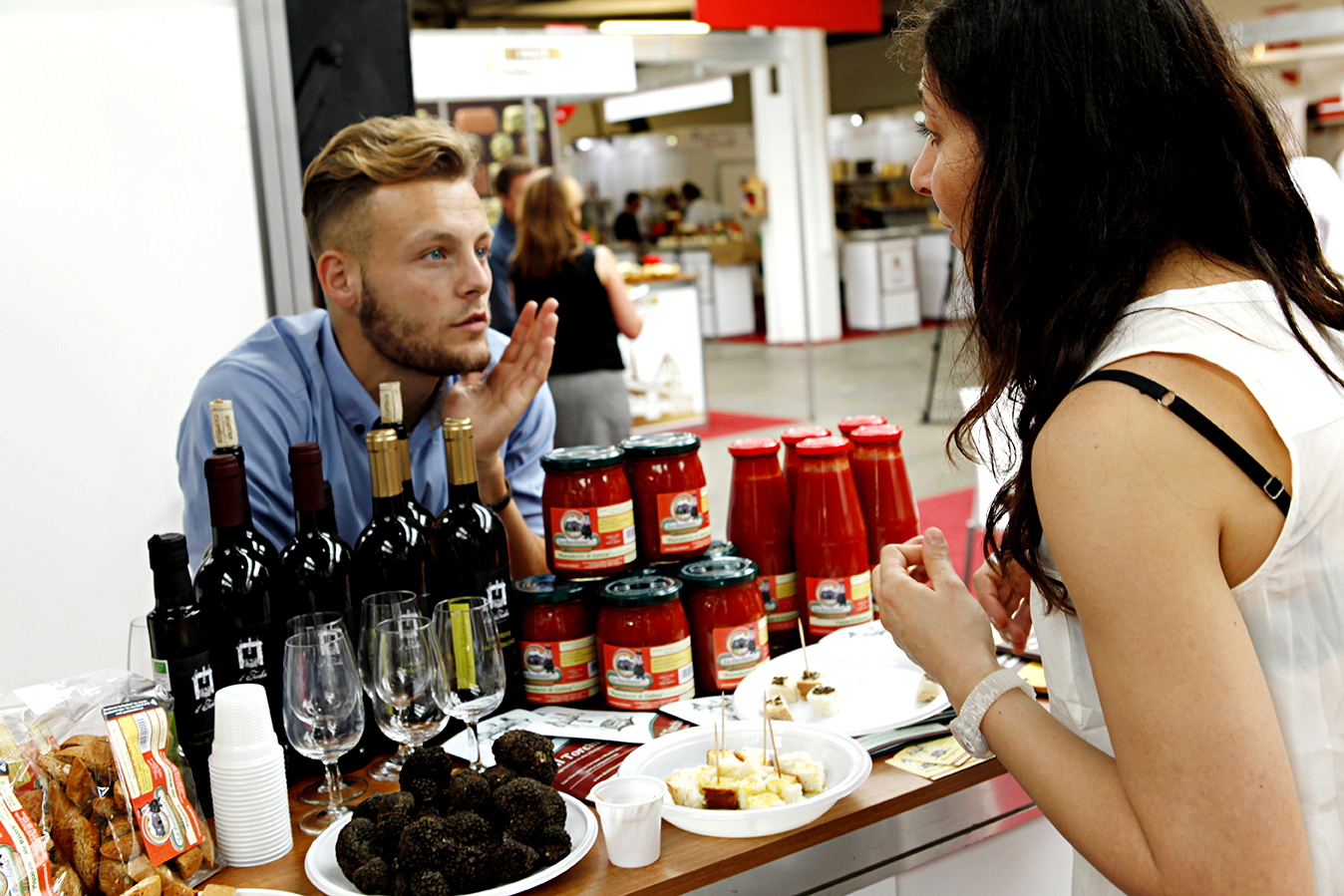 Italian food remains one of nation's favourite exports and, in that vein, Bellavita is holding its latest culinary exhibition dedicated to la bella vita! Bellavita Expo is heading to London for the third time and, taking place over three days at the Islington Business Design Centre, will showcase the best produce, dishes, recipes and talent heralding from Italy.
As for what visitors can expect, there will be a plethora of renowned chefs and Italian restaurateurs in residence from the 17th to 19th of July, including Aldo Zilli, Alessandro Grano, Ollie Dabbous, Carmelo Carnevale Francesco Mazzei, Theo Randall, Joe Bastianich and Phil Howard. The culinary veterans will be on hand to provide cooking masterclasses to attendees with all ingredients sourced from exhibiting suppliers.
And, of course, Bellavita Expo is – in many respects – all about producers themselves, and provides suppliers up and down the country the opportunity to showcase the quality and provenance of their products. Whether it's perfected cured serrano ham, tantalising tortiglioni, or innovative new coffee blends, the exhibition has it all and offers visiting businesses the chance to update, bolster or change up their supply chain.
The Industry Live Panels aim to bring together the voices of the hospitality industry's most successful chefs and restaurateurs alongside manufacturers and suppliers with a view to creating a forum in which to share thoughts on the industry as well as ideas for how it can improve. Panels will take place during the latter half of the Bellavita Expo, on the 18th and 19th, with suppliers, distributors and chefs expected to reflects of new and emerging food trends, the growing taste for Italian fare and what is fast-becoming an increasingly competitive market for Italian restaurants.
With success becoming more elusive, what better way to celebrate industry positivity and encourage best practice than with an awards ceremony! Bellavita Expo has long championed the industry's best – not just inviting the industry most-celebrated chefs and suppliers but, in addition, bestowing upon them a range of sector-specific accolades. The Bellavita Awards 2016 will see around 200 major food and wine experts put a range of products to the taste test before narrowing exhibitors' attempts down to just three. Highest-rated products will receive not only the prestigious Bellavita Platinum Award but will also have €5000's worth of their produce bought to be stocked in the Bellavita online shop.
For the event's most hotly-contested accolade, the Villa Sandi Award, however, winners must prove their aptitude live – taking part in Bellavita's Best UK Sommelier Competition. Contestants will be put through their paces, serving wine to special guests and wine experts, including Bartender World Champion, Andrea Balleri. Sommeliers from Locanda Locatelli and Michelin-starred Dinner by Heston Blumenthal (last year's winner) are rumoured to be competing this year with the winner decided by a panel of VIP judges. In honour of its sponsor, the competition will also be accompanied by Villa Sandi's widely-acclaimed prosecco.
If, as CEO of Bellavita, Aldo Mazzocco, points out, Italy is "a patchwork quilt of different gastronomic heritages and tastes," then Bellavita Expo is the place to envelop oneself in that fabric. And with the opportunity not only to experience a taste of Italy but, perhaps, to take a slice of Italy home with the formation of new working relationships, the exhibition is one to be missed.