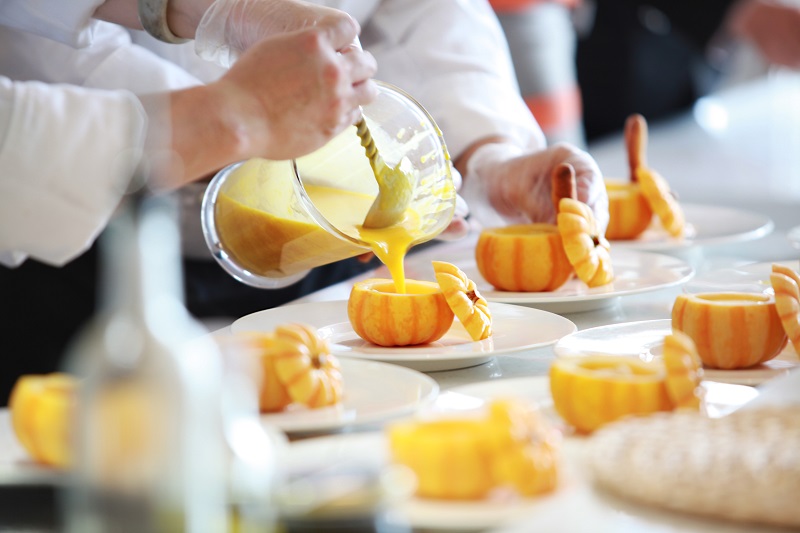 M Restaurant and Bookatable by Michelin have announced that the second edition of the Young Chef of the Year is due to start soon. Talented young chefs will compete against one another for the title of Young Chef of the Year and the chance to host their own five day pop up at M RAW on Victoria Street.
To enter the competition, young chefs under the age of 29 have to submit a four course menu at £45 per head, together with the costings for 50 covers. Those with the best entries will then be asked to cook a dish for M Group Executive Chef Michael Reid and his guest judges in two rounds held in London and Manchester. After this, 20 finalists will be announced and invited to M RAW to cook in a series of pop up takeover nights from the 3rd until the 28th of July, where diners and judges will vote for their favourite.
"The Young Chef of the Year is not only a cooking competition," said Michael Reid. "We mentor finalists on the business side of running a kitchen as well as marketing themselves and their menu – skills that are needed to create a successful career in the hospitality industry."
M Restaurant owner Martin Williams, together with Group Executive Chef Michael Reid and leading chefs and personalities such as Adam Handling, Andy Lynes, Claudio Cardoso, Cyrus Todiwala, Daniel Watkins, Jose Pizarro, Michael Wignall, Richard Bainbridge, Selin Kiazim and Tom Kemble, will judge the entrants' menu during the pop up nights.
The prize categories are Young Chef of the Year Winner, Young Chef of the Year Runner Up, Best Dish as voted by the judges, and Best Social Campaign as voted by Bookatable. Both the winner and the runner up will have the chance to a five day pop up residency each at M RAW, with the winner also receiving a trip to Champagne and a set of Kin Knives. Winners will be announced on the 31st of July at an awards ceremony.
Those wishing to register have time until the 30th of April and the forms can be submitted to [email protected]