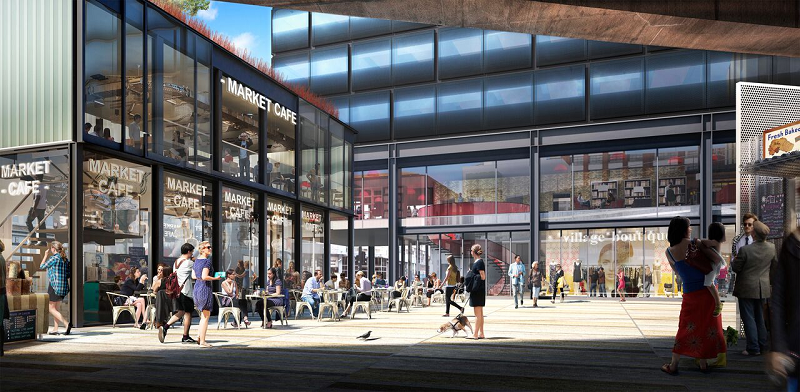 Shoreditch village has announced that they have signed Mamarosa as they expand their restaurant chain from their first location underneath the well-known 5-star W hotel in Barcelona. This expansion from their pioneering restaurant will be the UK debut for the restaurant.
The Italian Mediterranean fusion restaurant will be located in near to the citizenM boutique hotel. The restaurant will encompass two storeys, and around 1,950 sq. ft. The citizenM hotel is expected to be completed in 2018.
Mamarosa is already a popular location for a host of celebrities including Lewis Hamilton, Eva Mendes, Hugh Grant and Shakira, no doubt the new Shoreditch location will equally as successful. The Mamarosa Shoreditch will be the second restaurant under this brand name, and will be delivered by the Dove Clear Group. The new restaurant has been planned following the success of the Mamarosa Beach location, which first opened in 2011.
This new London location will serve a range of signature dishes to eagerly awaiting diners such as tuna tartar with avocado cream and passion fruit as well as a milanesa of chicken with arugula. The Mamarosa will also be looking for a Head Chef to lead their new London venture, so no doubt we will have news of that appointment soon. The first expansion for the company taking place internationally in to one of London's coolest neighbourhoods will be an exciting prospect for the restaurant.
The news of this new luxurious restaurant is great news for Shoreditch village, who have been working to create a connected space made up of expanding independent businesses. The Village is a 150,000 sq. ft. mixed use and public realm scheme that has been set up in the centre of London's E1 area. The scheme will include the new citizenM 216 bedroomed boutique hotel as well as eight luxury apartments, three retail units and the new Mamarosa restaurant building.