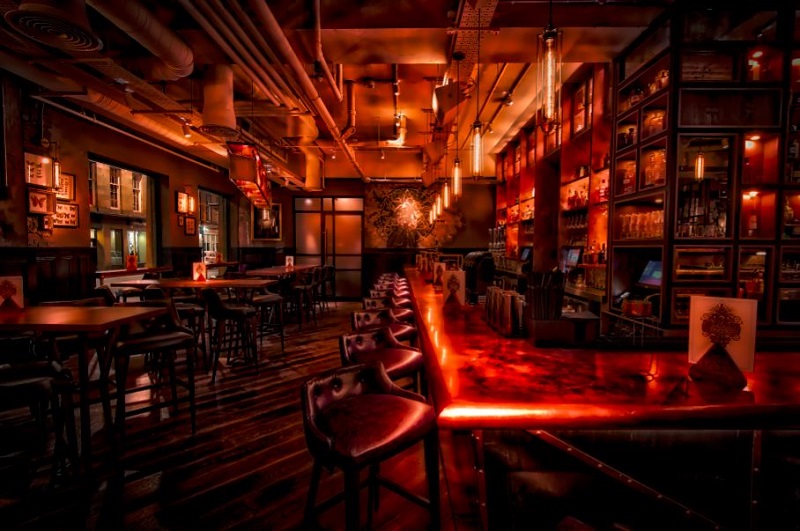 The premium bar chain The Alchemist has announced that they will be investing in order to refurbish two of their key locations. The Alchemist works to provide a premium drinks and a casual dining experience for their guests. This news has followed the announcement that the brand will be opening new sites in Newcastle and Chester.
It has been revealed that the Brand will be investing around half a million pounds in order to renovate two of their key sites. The brand is trying to extend their company and evolve their brand as they develop and grow.
The sites that have been chosen include the Trinity Leeds location and the New York Street site which is in Manchester. These two locations will have some refurbishment work carried out and the work will be led by Macauley Sinclair. These two popular Alchemist locations will be designed so that they have the look and the feel of the newer bars that are being opened by The Alchemist. The theme of the refurbishment will keep the brand's trademark copper casing but the plan is to create spaces that are more immersive and should provide a better experience for guests to share with friends.
The trinity Leeds site was the third of The Alchemist to be opened and was the first of the chain to be opened outside Manchester. The bar opened in 2013 and has since managed to sell nearly 1.5 million cocktails; which equates to around a cocktail a minute over the course of the trading hours. The refurbishment on the Leeds site will start form the 5th June and is expected to be open again later in the month after benefitting from a £240,000 refurbishment.
The Manchester site is the second of the chains locations and it is expected that the New York Street location will have around £180,000 invested in to updating it. The Manchester location has been open since 2012 and it is thought that the work will start at this site on the 19th June and will reopen on the 30th June.