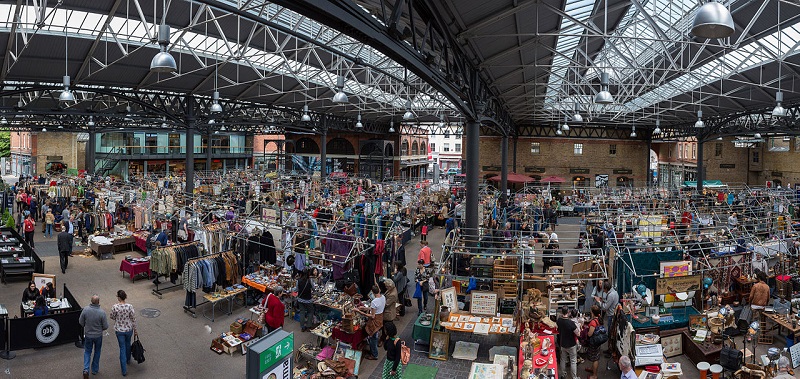 It has been announced that the Free From Festival will be held at the Old Spitafields market in London. The Festival will be taking place in place on Bank Holiday Monday, the 29th May this year. The event will be running from 10:30am until 7:30pm. The event is taking place following how well the December Festival was received. It was thought to be a good idea to hold a Summer version of the Festival at the iconic market which is located in between the City and Shoreditch.
Free From Events are planning on organizing an event that will promote the products on offer to those who are living a free from lifestyle. This could mean people who are Dairy free, gluten free or refined sugar free. It is thought that this market is expanding as the number of people who are developing intolerances to a number of food groups. Therefore, by organizing the Festivals will open the visitors' minds to the range of different produce available to suit their dietary needs.
The events company are planning on continuing to organise events that cater for those who are living the Free Fromm lifestyle and it is thought that by introducing those people to businesses that offer free from produce and offering demonstrations for cooking tasty meals, then the lifestyle choice will not prevent people from eating healthy and yummy food.
Exhibiting at the event this summer are big names such as Mae Deli by Deliciously Ella, Yorika!, Rana's Bakery, Cake + Cucumber, Romeo's Sugar Free Bakery and as Nature Intended to name just a small number of what is on offer at the Old Spitafields Market on the 29th May. There will also be a number of speakers and cooking demonstrations at the Festival including Nicky Clinch, Lia Sokhi and Emma Hatcher. Visitors to the event will also be able to take part in a range of different free from preparations with free from chefs in order to find out how to create delicious but still healthy food.