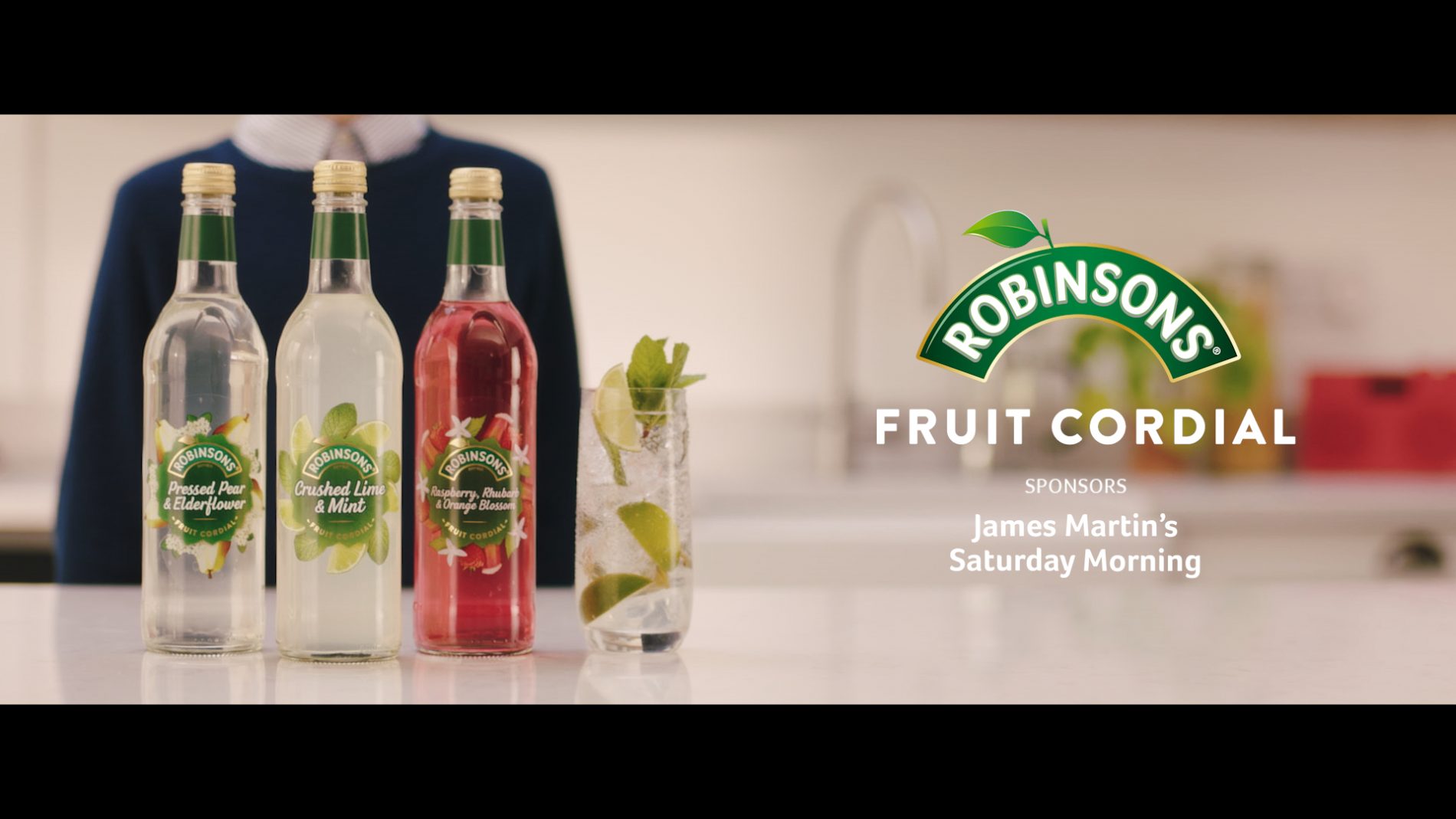 Robinsons, the number one squash brand in the UK, has announced it will be the official sponsor of James Martin's Saturday Morning with its Cordials range. The popular ITV programme returns for its second series on 1st September.
"We are confident that the partnership with James Martin's Saturday Morning will unlock further sales opportunities with a wider audience. Every Saturday, the range will be showcased in front of millions of viewers across the UK, therefore we advise customers to ensure that they stock up on the range and capitalise on the extra exposure," said  Bruce Dallas, Marketing Director at Britvic.
Robinsons Cordials, which launched in 2017, is the most sophisticated Robinsons range yet and is designed especially for adult palates. Since its launch, the Cordials range has already grown to become a £4m brand by attracting a new adult customer base into the segment. As a result, it is driving growth in the premium cordials market, one of the fastest growing in the category at +38.9%, as well as increasing purchasing frequency and household penetration, showing the ongoing customer demand for premium soft drinks like Robinsons Cordials.
"The launch of Robinsons Cordials has really strengthened the brands offering by providing adult consumers a premium squash from a trusted household name. We can already see from the sales performance that the range is proving a big hit with consumers and, as a result, is popular with customers as well," added Bruce Dallas.
After an incredibly strong start, Robinsons is investing further into the brand with the ITV programme partnership, to drive growth in the lead up to Christmas.
Britvic is one of the leading branded soft drinks businesses in Europe and South America. Britvic currently operates in and exports to over 50 countries, and is the largest supplier of branded still soft drinks in Great Britain ("GB") and the number two supplier of branded carbonated soft drinks in GB. Britvic is an industry leader in the island of Ireland with brands such as MiWadi and Ballygowan, in France with brands such as Teisseire and Pressade and in Brazil with Maguary, Dafruta and Bela Ischia.