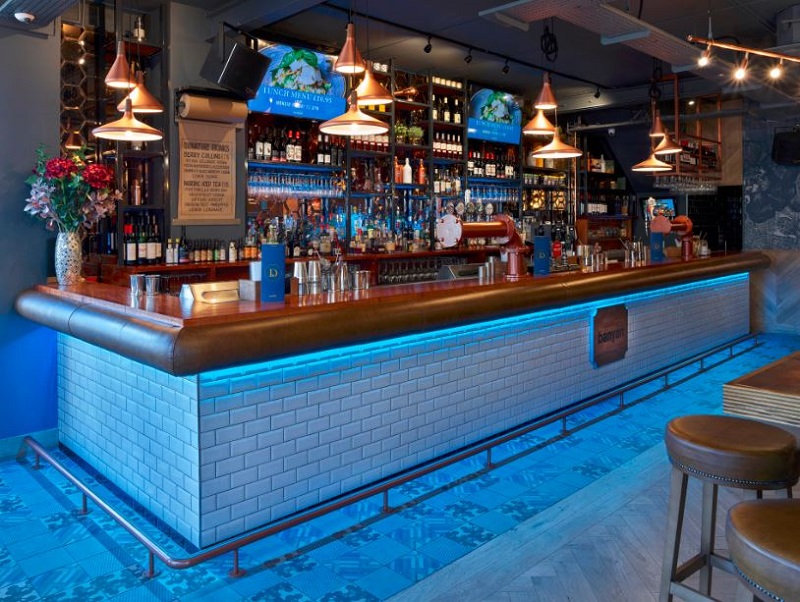 Arc Inspirations has just announced a £1.6 million investment into a second Banyan Bar & Kitchen in Manchester. The new venue located in the renowned financial and entertainment district, Spinningfields, is set to open this summer.
The new expansion stands at an impressive 7,000 square feet and it will accommodate 230 covers and create 50 full and part time jobs in the local area. With this acquisition, Arc Inspirations' total number of Banyan Bar & Kitchen throughout the North of England is eight sites.
"Following the announcement last month that we are bringing our shamelessly glamourous Manahatta brand to Manchester, it felt only natural that we secured a second Banyan Bar & Kitchen. The success of our Corn Exchange venue and increased demand for the brand has meant we can branch Banyan across the North of England and beyond," said Martin Wolstencroft, CEO of Arc Inspirations.
Guests are welcome to the premium bar seven days a week, with extended opening hours until 2am. The new venue's sophisticated look will be designed by architects KPP in collaboration with reputable local designers No Chintz.
"We've worked with contemporary designers No Chintz who are elevating and reforming the Banyan brand to take it to the next level. Guests will see a real difference compared with Corn Exchange, and we know Banyan is going to ooze sophistication and be a fantastic addition to the vibrant Spinningfields area," added Martin.
The Yorkshire based premium operator has had a momentous 12 months, which has seen the announcement of its first Manahatta site in Deansgate, an opening in Ilkley that exceeded all expectations, and a record financial result.
"Our rapid expansion within Manchester continues to reinforce our reputation and position as pioneers of innovating drinking and dining experiences in the North of England. We're set for a phenomenal year of growth, and we can't wait to show the city of Manchester and beyond what we do best – no one does it better," concluded Martin.