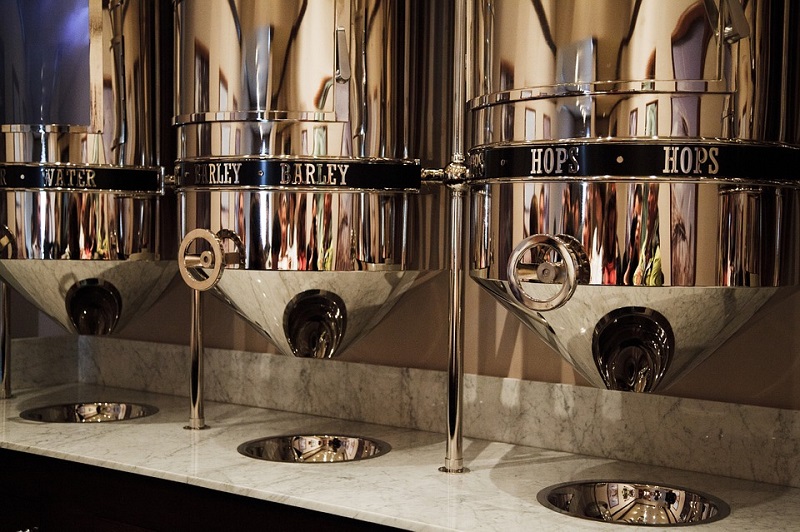 Stewart Brewing, the leading Scottish craft Brewer has won a Gold Award at the Society of Independent Brewers National Independent Beer Awards. They were given this national accolade for their Jack Back beer.
Jack Back was up against hundreds of other entrants and managed to best them all in order to claim the Gold in the Champion Keg Standard Bitters & Pale Ales category of the competition. The award ceremony that gave Stewart Brewing this accolade took place at SIBA'S BeerX event, Sheffield on Friday 17th March.
Stewart Brewing was started in 2004 and now focuses on making craft beers of the highest quality. The Brewing company has an original line up of cask ales as well as ranging out in to bottled beers and keg brews. Jack Back can be bought in the Stewart Brewing brewery shop in Loanhead as well as the new Stewart's Dockside Tap shop in Leith. Select pubs and bars in Edinburgh also serve the winning beer.
This was a UK wide competition that is open to all craft brewers throughout the country every year. The competition receives hundreds of entrants each time. This year there were more than 400 beers entered in to the keg competition.
Co-founder of Stewart Brewing, Jo Stewart has said she is proud of the achievement. It is really good for a company to win a contest that so many in the sector have entered. The publicity received for the accolade could lead to a boost for the Scottish Brewing company.
Jack Back is described as a pale straw-coloured ale with notes of citrus and tropical fruits as well as a hint of blueberry. The light and refreshing craft beer and the rest of the beers entered were praised for being of high quality and judges were most pleased with the Scottish brewers taking part this year.
It has also been pointed out by SIBA that there has been an increasing diversity of independent craft beer being brewed in the UK, which is very good for the future of the sector.