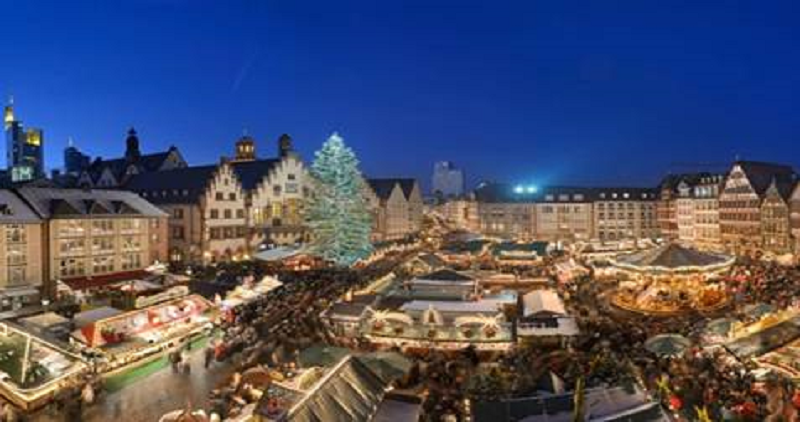 Jumeirah Frankfurt is offering a range of Christmas fun this upcoming festive season. The hotel is located close to the Frankfurt Christmas market and is perfect for those wanting to enjoy a range of festive themed events. Jumeirah will also be offering a festive themed kitchen party at the hotel in order to make Christmas this year extra special.
The hotel is located close to the Christmas market, which is known to be one of the largest and most beautiful markets to be located in Europe. The market will be up and running between the 27th November and the 22nd December 2017. During this time guests will be able to step outside of the hotel and enjoy themselves in the festivities found in Römberg and St Paul's Squares. There is plenty for everyone to enjoy; mulled wine under the enormous lit up Christmas tree in or markets offering the chance to grab last minute presents.
The Jumeirah concierge team will also be on hand to guests with a range of possible hidden gems to visit and recommendations to suit each guest's tastes and requirements in order to make sure that the visitors can get the mo0st out of the festive experience and don't miss out on anything. The Luxury Hotel is located in the centre of Frankfurt and will be holding their festive themed kitchen party on the 2nd December. At this event, guests will be able to try out some of the region's finest food and wine while enjoying the festive mood.
Jumeirah Frankfurt has 217 guestrooms and suites spread across 24 floors. Offering some of the largest rooms available in Frankfurt and managing to be modern as well as timeless, filled with contemporary German Art. The Hotel also offers the Ember Bar & Lounge and the signature Max on One restaurant.