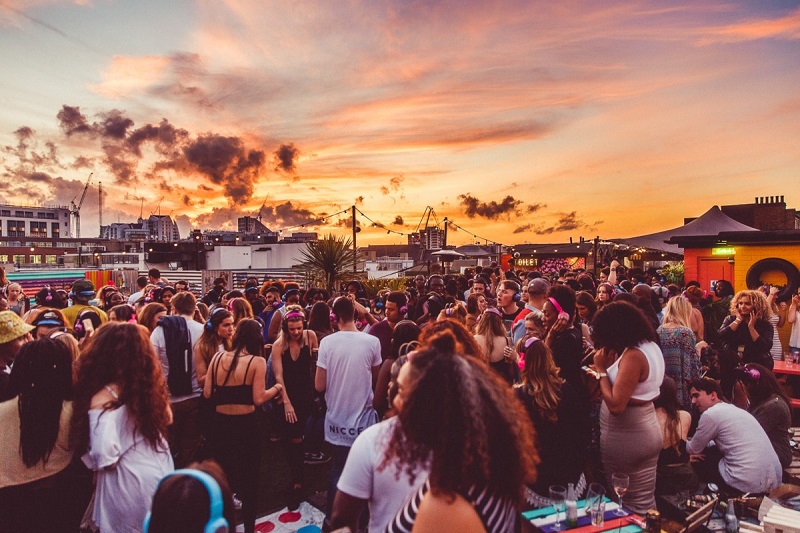 The award-winning Brixton Rooftop team have announced that they will be launching a winter pop-up this year. The South Pole Saloon will be offering festive fun, returning after the event's success in 2015. Returning on the 16th of November 2017, the swinging saloon door will transport guests to another world.
The South Pole Saloon will be located in the back streets of Brixton Market with bigger and better festive spectacles than before. The well-loved Saloon bar is back, in an enchanted forest, amazing street food and a collection of woodland lodges. The event will host a range of DJ line ups and live shows.
Throughout the party season, guests will be able to enjoy poppy candy cocktails, Hot Toddies, Spiced Hot Chocolate, Mystical Mulled Wine and Eggnog with the naughty but nice candy cane girls and renegade rebel elves.
The Saloon will also be delivering a number of feasts, giving the opportunity for family style celebration dinners with a creative culinary twist. Diners will be taken on a journey through the season with a range of festive favourites that have been given a street food twist.
On Sunday the 31st December, the South Pole Saloon will be holding a New Year's Eve closing party with a range of immersive experiences to wow guests and performances from a number of world famous DJs to help guests celebrate until the early hours of the New Year.
Brixton Rooftop was first launched in 201 and the Space Bars team have been working since then to offer a number of different pop-up events. These events have delivered unique experiences for South London party-goers as well as offering an innovative space for those wanting to meet for a meal and a drink. The individual and interesting spaces created offer an amazing location to showcase the best street food on offer in London as well as a range of seasonal cocktails.