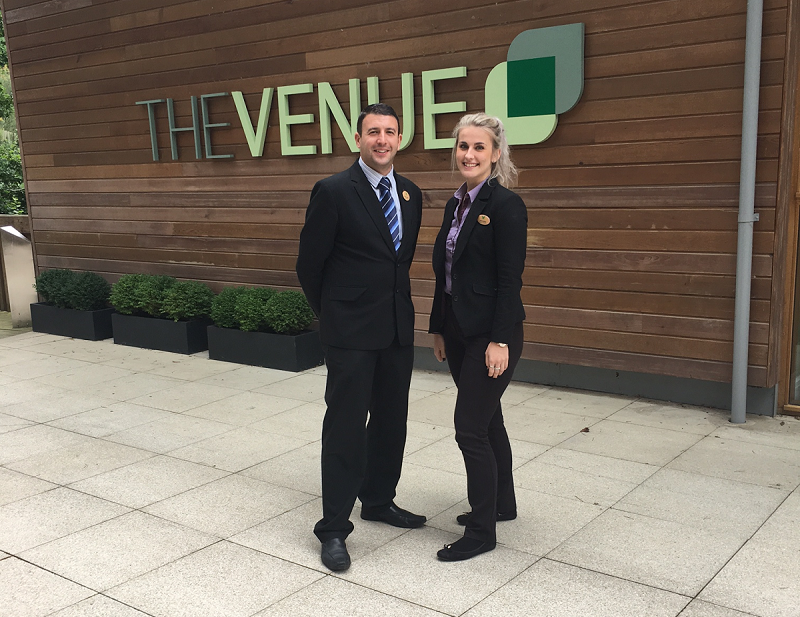 Center Parcs have expanded their Corporate Events team with two new appointments. The appointments have been made at the Woburn Forest Center Parcs location which is in Bedfordshire. As part of the management change around, Kelvin Hayward has been promoted to the Conference & Events Manager and Catherine Mansfield has been appointed as the new Events Co-ordinator.
Kelvin has worked in the past at a number of 5-star hotels in London, such as Luton Hoo Hotel, Golf and Spa. Over the course of his career so far, Kelvin has developed a wealth of experience in managing conferences and events. Joining Center Parcs as the Head of Department for the operations team in the venue at the Bedfordshire resort in 2015, Kelvin earned a promotion to Village Duty Manager only a year later. In his new role, Kelvin will be in charge of co-ordinating all corporate events, ranging from meetings to away days and product launches. Kelvin will have to ensure that they highest standards are met throughout the events, from enquiry to delivery, utilizing his management skills and the skills of his team in the process.
Catherine initially joined Center Parcs as a member of the Events and Conferencing team. It became clear quite quickly that Catherine had very valuable management skills and she was placed into an Assistant Manager position before being promoted again into her new role as Event Co-Ordinator. In this position, Catherine will be the first point of contact for corporate clients and will be working to organise the details of their stay. Catherine has been working at the Woburn Forest Center Parcs for two years, and has proven herself as an asset to the company. In her new role she will be utilizing her experience in order to make sure that her clients have a memorable experience at Center Parcs.