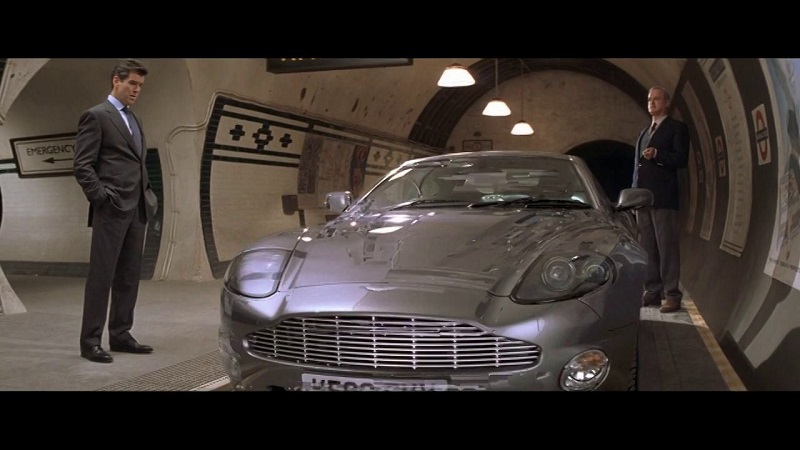 In order to celebrate Global James Bond Day, which takes place on October 5th, the Pulitzer Amsterdam is celebrating 007's journey to Amsterdam in 'Diamonds are Forever' with a 'Live Like James Bond weekend package. The hotel will also be the host of a James Bond Martini Theme Week at their Hotel Bar, Pulitzer's Bar.
As part of the Live Like James Bond Package, guests will be able to enjoy to two nights in the hotel's recently refurbished suites, which offer a range of eclectic finishes and designs. The guests will also be treated to a luxurious James Bond adventure that will take them through the city. On top of the luxurious accommodation and adventure on offer, guests will also arrive at the hotel in style, in a personal chauffeured limousine which will carry guests from the airport to the hotel. Upon arrival at the Pulitzer Amsterdam guests will be treated to a "Shaken, Not Stirred" Martini and a James Bond themes recipe card for recreating the amazing cocktail at home.
The package will offer guests the opportunity to take a tour on the winding canals of the City on the Pulitzer Amsterdam's private boat, The Tourist. The tour will include stops at Skinny Bridge as well as Reguliersgracht 36, both of which featured in Diamonds are Forever. After exploring Amsterdam, the guests will enjoy a three-course dinner at the hotel's restaurant Jansz.
The James Bond Martini Week is being held by Pulitzer Amsterdam in collaboration with Sipsmith gin. For this even, the Pulitzer is inviting locals and guests to celebrate Global James Bond Day by visiting Pulitzer's Bar to enjoy a James Bond Martini Theme Week. This week long event will be taking place on October the 2nd through to Sunday October the 8th. During this week, the bar will feature a "Shaken, Not Stirred" Menu including the famous Vesper cocktail, an essential feature throughout the James Bond books and films.