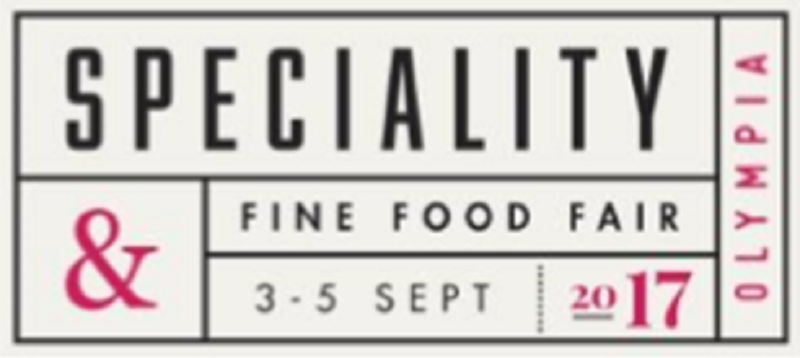 The Speciality & Fine Food Fair 2017 will be taking place between the 3rd and the 5th of September at Olympia London. The festival seeks to highlight the best food and drinks gems on offer in foodservice, retail wholesale and hospitality buyers. The selection of offer will also display the latest food and drink trends Speciality & Fine food Fair will include plant based and raw products as well as nuts and seeds, functional teas, no added sugar products and convenience items.
The fair will display treats from around the UK and from around the world and it is thought that more than 700 producers will be exhibiting their Fine food offering at the event. Included in the list of exhibitors are A Little Bit, Adam's Cold Pressed Chocolate, Fudge Kitchen, Hay Wines, i love snacks, Kold Group, Raw Halo, Olly's Olives, Pundits, Str-Eats Food, Thor Drinks, Tigg's, Willy Chase's, Bean and Pod, Brindisa and many, many more.
Tea-Pop will be launching at the Fair and offers consumers a truly unique tea that will transform the traditional cuppa. Tea-Pop offers a solution that will simplify the brewing process and offers an innovative alternative to tea leaves and tea bags which is more convenient. The products on offer by the company tastes great and is also more environmentally friendly than the more traditional tea making processes.
Another innovative start-up company that will be exhibiting at the Speciality & Fine Food Fair 2017 is A Little Bit. The company has created a selection of ambient dips that have all been made in the UK. The products included in the range use fresh herbs and don't contain any preservatives. On top of this, the trio of products on offer by A Little Bit don't require refrigeration to taste great meaning that the can be enjoyed straight away and from the jar. The flavours developed by the innovative start-up company are Fresh Mint, Beetroot & Feta; Fresh Thyme & Butternut Squash; and Fresh Oregano and Aubergine. The company will also be displaying their rebranded newly rebranded packaging.