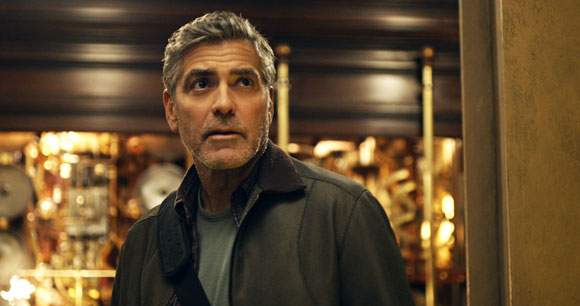 Disney's Tomorrowland gets its premiere at Disneyland in California with George Clooney and family riding the famous monorail to the after party.
Disney's Tomorrowland: A World Beyond enjoyed its world premiere at Disneyland with star George Clooney and family in attendance yesterday. The film, which opens in the UK on May 22nd, is inspired by the Disney theme park's "Tomorrowland" world which was first seen at Disneyland in 1955 and created to take thrill-seekers on an adventurous journey into the future.
For more on the film and a selection of images from the Disneyland premiere, check out Top 10 Films.