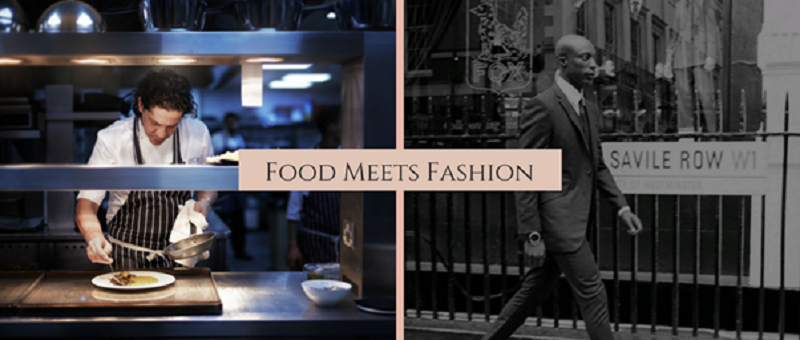 A new series of events will take place at Sartoria on Savile Row in Mayfair, coming under the name of 'Food Meets Fashion'. The prestigious location is the world's most famous tailoring street and these events aim to highlight exactly this synergy between tailoring and cooking. They are part of D&D's latest campaign, 'Mindful City', which promotes a slow-down-type of lifestyle, where people show more appreciation to their own bodies, minds, and the environment.
Some exciting guest speakers will join chef patron Francesco Mazzei and together they will bring forward the overlap between fashion design and cooking. Promising to be an enlightening experience, the event will also offer a three-course meal developed by Chef Francesco in the restaurant's glamorous private dining room.
The first event will take place on the 2nd of February and the special guest will be the the fashion designer Ozwald Boateng OBE. The exclusive lunch will start with a talk from Ozwald, followed by Francesco Mazzei discussing his passion for cooking and introducing the meal to the customers.
The three-course meal consists of a Burrata, blood orange, radicchio and pickled black truffle salad followed by a Crustaceous lasagnetta with Marsala zabaglione and a dessert of Lemon tiramisu. A glass of Moet & Chandon will be offered on arrival and a glass of wine with the meal. Guests will also be able to participate in a Q&A with Francesco and Ozwald during their dining experience.
Some of the confirmed names for the future events include the designers behind the womenswear label RIXO London, Henrietta Rix and Orlagh McCloskey. They will join Francesco on the 16th of February and will discuss food and fashion trends for 2018.
'Food Meets Fashion' will unfold between 12pm and 4pm and a ticket costs £60.