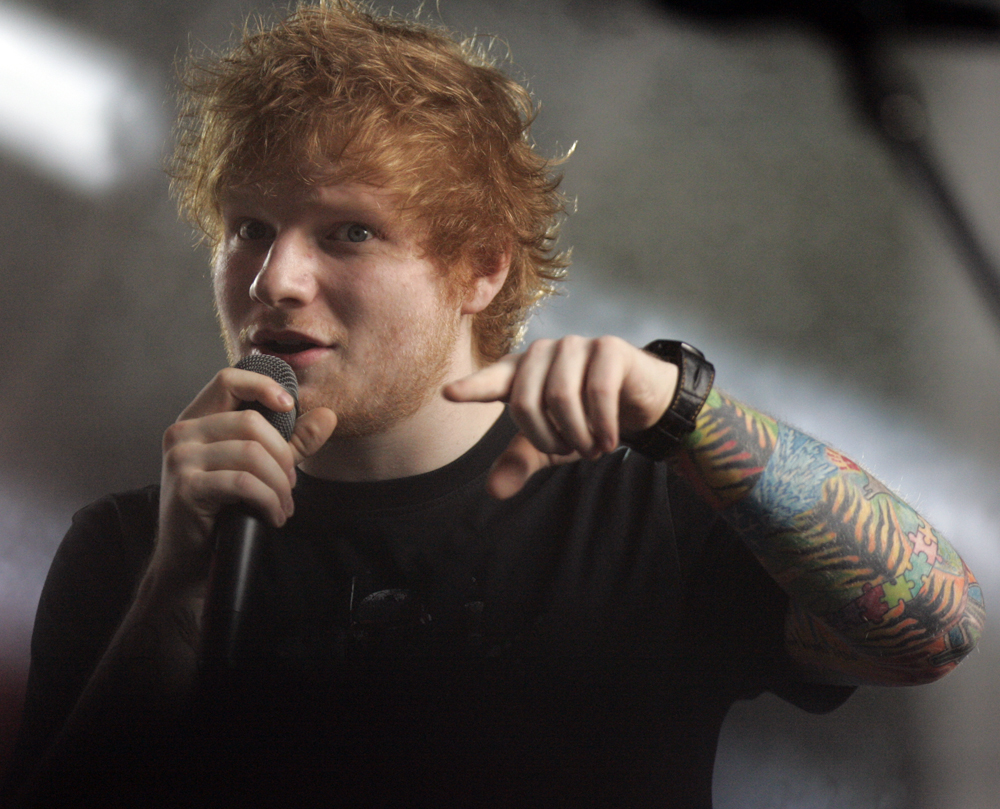 It looks like the return of Ed Sheeran is imminent, as the singer has returned to social media after a year away to post a cryptic blank blue image on his Twitter and Instagram accounts, fuelling speculation that the singing sensation is back with new material.
A year ago Sheeran explained that he would be taking a break from his phone, social media and emails for a while as he wanted to travel the world and see everything he has missed, but he promised that he would be back with his third album which he has dubbed as his best work so far.
Sheeran burst onto the scene with his debut album '+' in 2011 and went on release his second record in 2014 in the shape of 'x', which included the hit single Thinking out Loud that won Ed two Grammy Awards for 'Song of the Year' and 'Best Pop Solo Performance', so there is plenty of expectation for his next project.
The return to social media comes just days after the X Factor final, which saw winner Matt Terry performing this year's original winner's song 'When Christmas Comes Around', which of course was written by Ed Sheeran himself and gave fans the first taste of the much anticipated return.
Ed did return to live performing in November, when he played at a gala dinner for East Anglia's Children's Hospices at the Natural History Museum in London, however there is no word of any other chances to see the singer in action any time soon.
So 2017 could be a big year for Ed Sheeran, as we are now expecting the release of his third studio album at some point with a tour almost guaranteed on top of this, but fans will have to wait until an official announcement is made before they get excited.