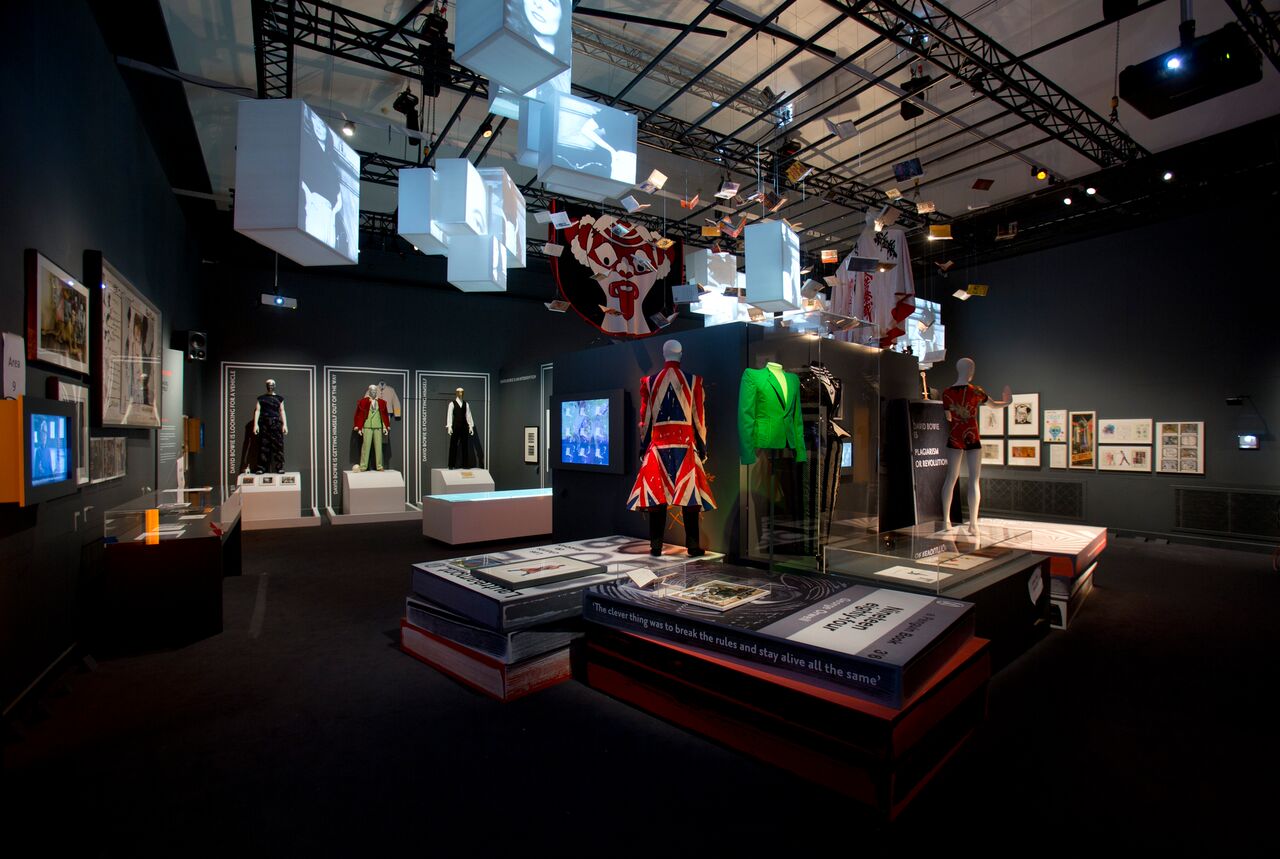 Hamish Hamilton's documentary film "David Bowie Is", showcasing the exhibition first seen at the Victoria and Albert Museum in 2013 will get a re-release at Vue cinemas across the UK as well as other selected venues. The film, which was called "stylish" and "outrageous" by The Times and a "triumph" by The Guardian, will enjoy a cinematic re-run to celebrate the life of the musician who passed away this year.
Arriving in cinemas from July 14, Hamilton's film was recorded on the final night of the exhibition and provides a fascinating look at the extraordinary career of one of British music's most iconic and influential stars.
The exhibition remains the fastest selling exhibit in the museum's history, showcasing an intimate look "behind the scenes" through Bowie's handwritten lyrics, fashion, original costumes, photography, music videos, film, album artwork and the artist's own instruments.
Complementing the documentary are soundbites from friends, colleagues and fellow musicians such as Pulp's Jarvis Cocker and fashion legend Kansai Yamamoto. Exhibition curators Geoffrey Marsh and Victoria Broackes add further insight into what made Bowie the man and musician he was. Significantly, the exhibition was able to display never-before-seen-items such as album cover art and diary entries. It's an inspiring and moving tribute as well as a revealing document on creativity and the evolution of Bowie's persona.
Announcing the re-release of Hamilton's film, the exhibition's curators noted their deep sadness at the loss of Bowie who they said was one of Britain's greatest ever contributors to the world of music and popular culture. Indeed, they said his influence on culture – both in his homeland and abroad – was "unparalleled" and that the film provides an "illuminating" document of the David Bowie exhibition, enhancing its ability to connect to a wider audience.
The David Bowie exhibition is currently on a world wide tour that has travelled to Berlin, São Paulo, Toronto, Chicago, Melbourne, Paris and The Netherlands where it has received universal acclaim.