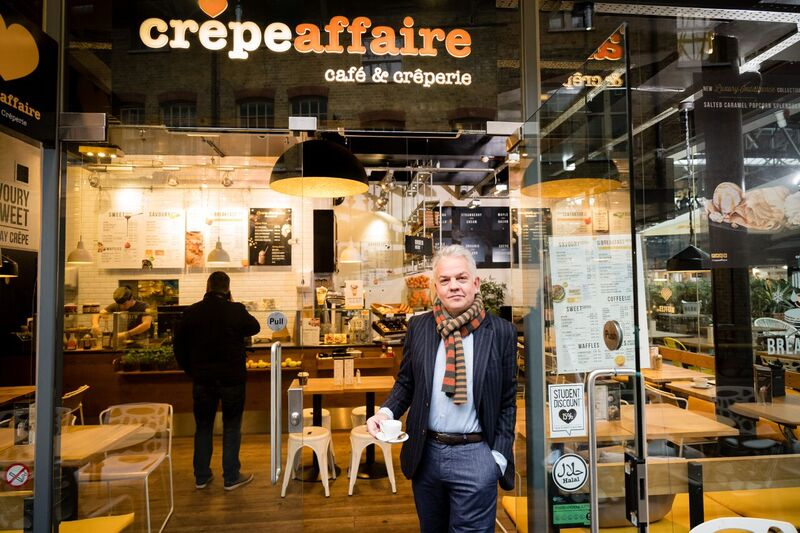 Crêpeaffaire, the UK's leading multi-site crêperie brand, has received a £2 million funding from BGF, its newest long-term and minor investor, which will help the business in its expansion plans. With ten company owned sites and a growing franchise in the Middle East, Crêpeaffaire will use the invested money to grow even bigger across the UK and internationally.
Chief Executive Daniel Spinath established it in 2008 and it currently has an all-day offering that includes sweet and savoury crêpes, waffles, coffees, and smoothies with the option to sit in or take it away. It started in London with a single site then it quickly expanded with more sites across London and other cities in the UK, such as Birmingham, Leeds, New Castle, and most recently Chester.
"This is a really exciting time for Crêpeaffaire. We've grown steadily during the past 10 years and are now ready to accelerate our expansion and drive brand awareness, both in the UK and internationally. BGF is providing an initial investment but more importantly has come on board as a long-term, non-controlling partnership. We are pleased to be working with them in the next stage of our growth plan," said Daniel.
Last year the business generated more than £5 million in revenue, with the system sales approaching the £10 million mark. To further its success this year, it appointed a new non-executive Chairman, Andrew Guy, who will help with the expansion plans. He comes with an experience of more than 30 years in operating food, restaurant, and pub companies all over the world, including HMSHost and Frankie & Benny's.
Crêpeaffaire is not the only food and beverage brand that received support from BGF. Other names include Giggling Squid, Wear Inns, and Filmore & Union. BGF is the most active and influential investor in small and mid-size businesses in the UK and Ireland, with an income of £2.5 billion aimed to support various growing companies across every region and sector of the economy.