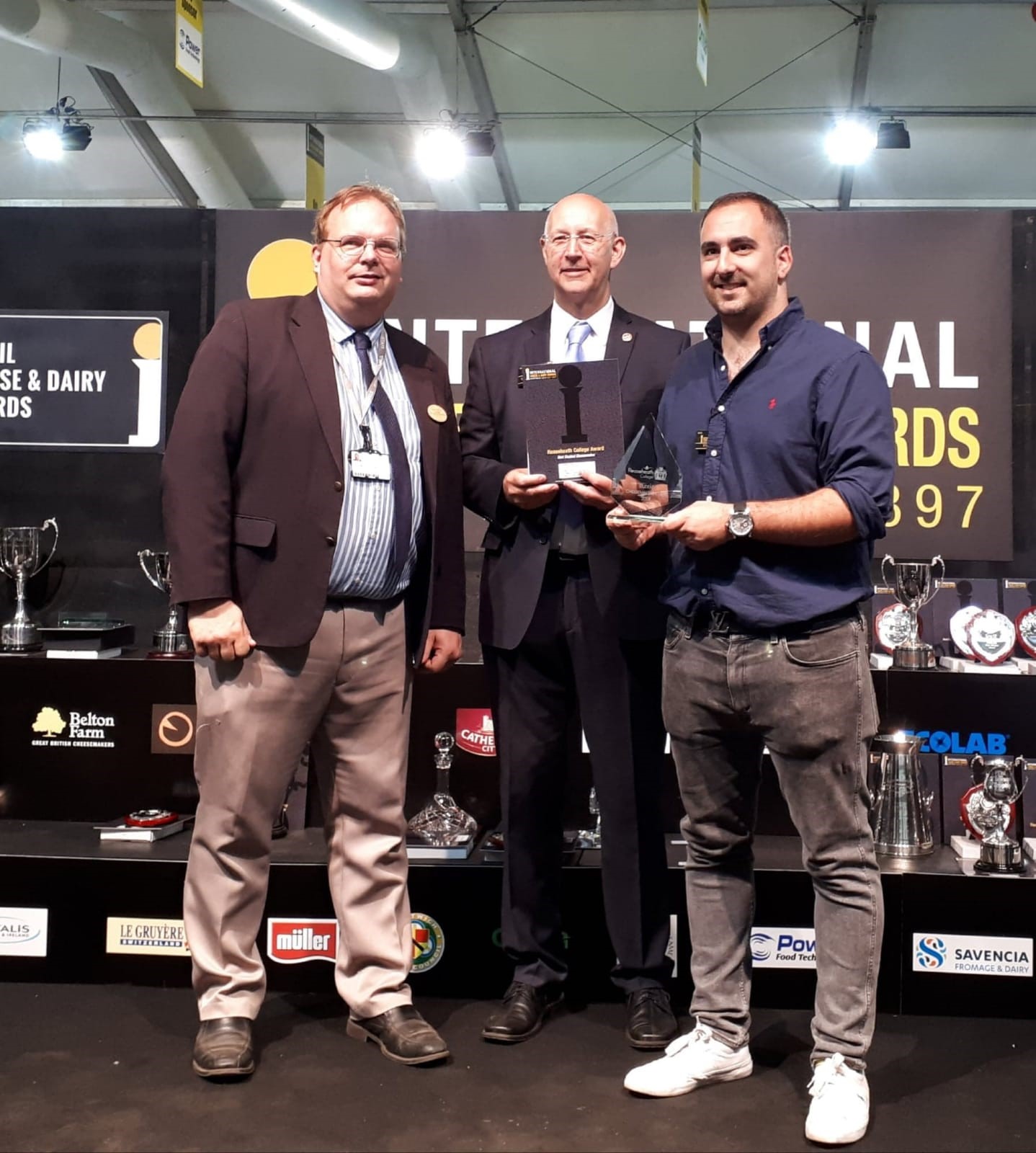 The UK's largest independent cheese producers and also producers of renewable energy, Wyke Farms, have announced their success at The International Cheese Awards 2018. Wyke scooped the 'Cheese-Lovers Choice' trophy, judged by celebrity chef James Martin, as well as winning gold for a special Mature cheese made by their Dairy Technologist, Leigh Vinnell.
Recognised as the biggest and best cheese show in the world. The International Cheese Awards offered the Reaseheath College Award for the 'Best Student Cheesemaker' to Leigh for the cheese he made in Wyke's dairy. He has managed to win a place in the company's history by being one of the 9 Vinnell's to work at Wyke farms and a 5th generation family member.
"Wyke Farms is family run and people are at the heart of everything we do. We are incredibly proud of Leigh's achievements and we are thrilled to support his ongoing development as an award-winning cheesemaker. Leigh has a very bright future ahead and we hope he continues to flourish in his role here at Wyke. We have and always will place great emphasis on fostering and nurturing young talent, to allow stars in the making to truly shine and reach their full potential," said Rich Clothier, 3rd generation family member and Managing Director.
Last year Leigh won 'Academic Student of the Year' at Reaseheath College and is currently studying for a sandwich degree in Dairy Technology, whilst working at Wyke Farms during study rest periods. Following in family footsteps, Leigh has worked at Wyke Farms for 11 years and has been cheese-making for four years. Nine of the Vinnell family have worked at Wyke Farms over the last 30 years either crafting Wyke's award-winning cheddar or working on their family-owned farms in Somerset.   
"I am thrilled and honoured to receive this award – it is a great accolade both for me personally and professionally, and for the company. My role at Wyke has evolved with my studies and I am very grateful for the support and encouragement that I've received over the years," said Leigh.
Wyke Farms has been producing its award-winning cheddar to their secret family recipe for over 150 years and has grown to become one of the largest family-owned cheese makers in Britain selling over 15,000 tonnes annually to over 160 countries around the world.