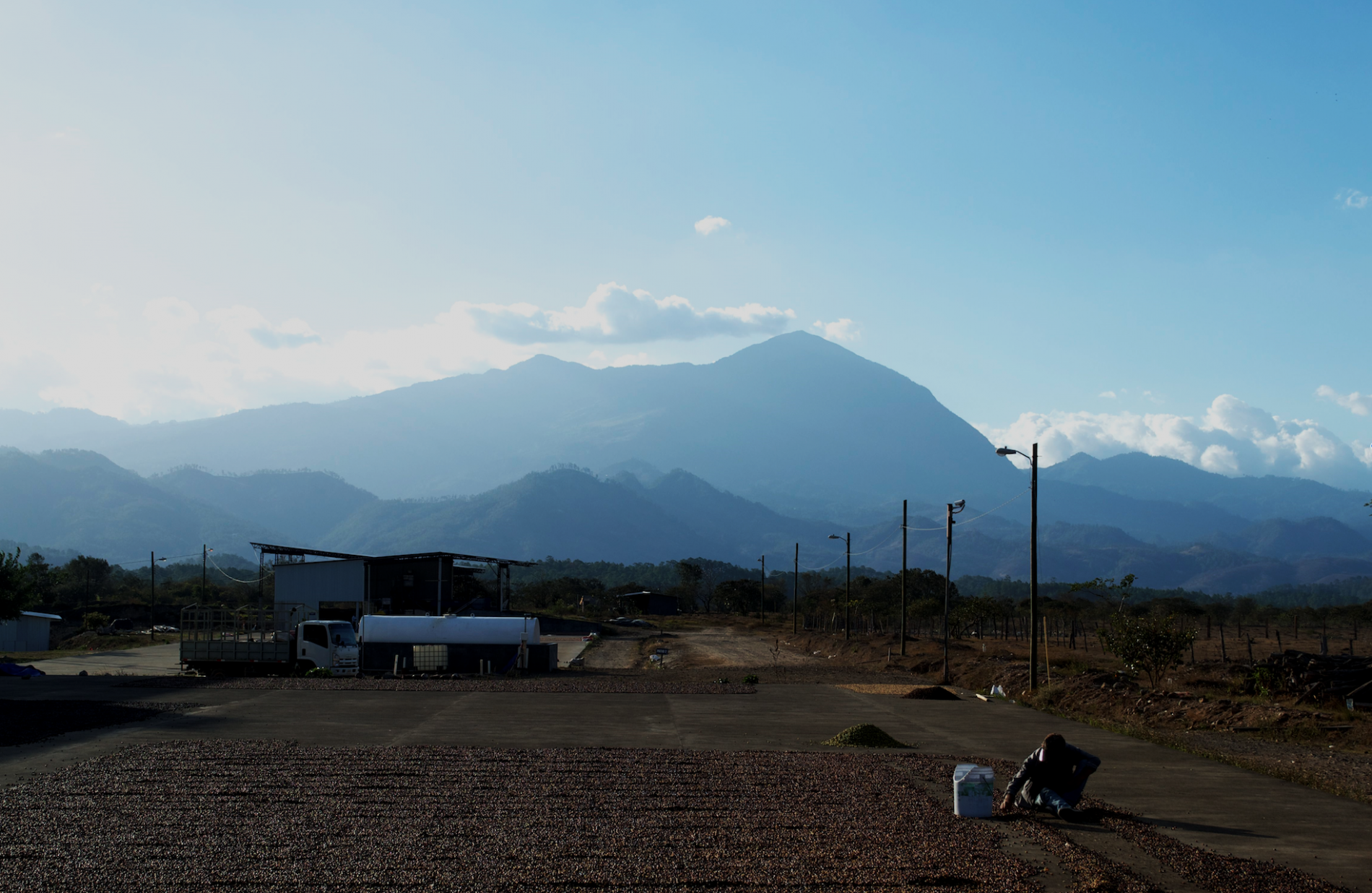 Mezcla de Mujeres (Mix of Women), Tate's first ever single origin Gallery Espresso and a collaboration between the women of Copan, Tate and Falcon Speciality, is available across Tate Modern and Tate Britain restaurants and cafes.
Mezcla de Mujeres is a blend of coffees grown by seven independent female coffee producers from Copan in Honduras – Gloria Esperanza Mejia, Nely Suyapa, Norma Fiallos, Norma Orellana, Yolanda Urrea Arita, Maria Melva Rodriquez and Maria Genoveva – and was developed during Head of Tate Coffee Thomas Haigh's time in Honduras earlier this year.
"This is the most amazing project I've had the pleasure of being a part of during my time in coffee sourcing, and I feel it truly symbolises everything we're attempting to achieve here at Tate with our coffee and Gender Equality Projects, by empowering women within the coffee community. By reducing inequities within producing groups we're seeing a redefinition in our understanding of quality, which is encouraging us as roasters to change our approaches and expectations within coffee. This structure is a refreshing change and a definitive role reversal of the standard consumer-producer narratives that the coffee market is built upon and I feel it is one step closer to empowerment and recognition for these producers and their culture," said Thomas Haigh, Head of Tate Coffee.
Tate's first ever single origin espresso, Mezcla de Mujeres, has been made possible due to the quality of the beans grown in the innovative, progressive coffee community of Copan. The coffee is rich and vibrant, with notes of brown sugar, pineapple and red apple with a lingering cinnamon finish, showcasing the incredible cup character from this specific region, but also the agronomical tradition of these female producers and processing precision of the Aruco group.
The goal for Mezcla de Mujeres was to develop a very cost effective, but high-quality coffee at scale, which allows Tate to buy more coffee from these producers, showcase the quality of coffee from women producers in the region of Copan whilst demonstrating the importance of women in the coffee chain.
Exhibition-goers can try the Mezcla de Mujeres coffee from the 1st of August for 3 months only, at all Tate coffee outlets, restaurants and cafes, in London, Liverpool and St Ives.