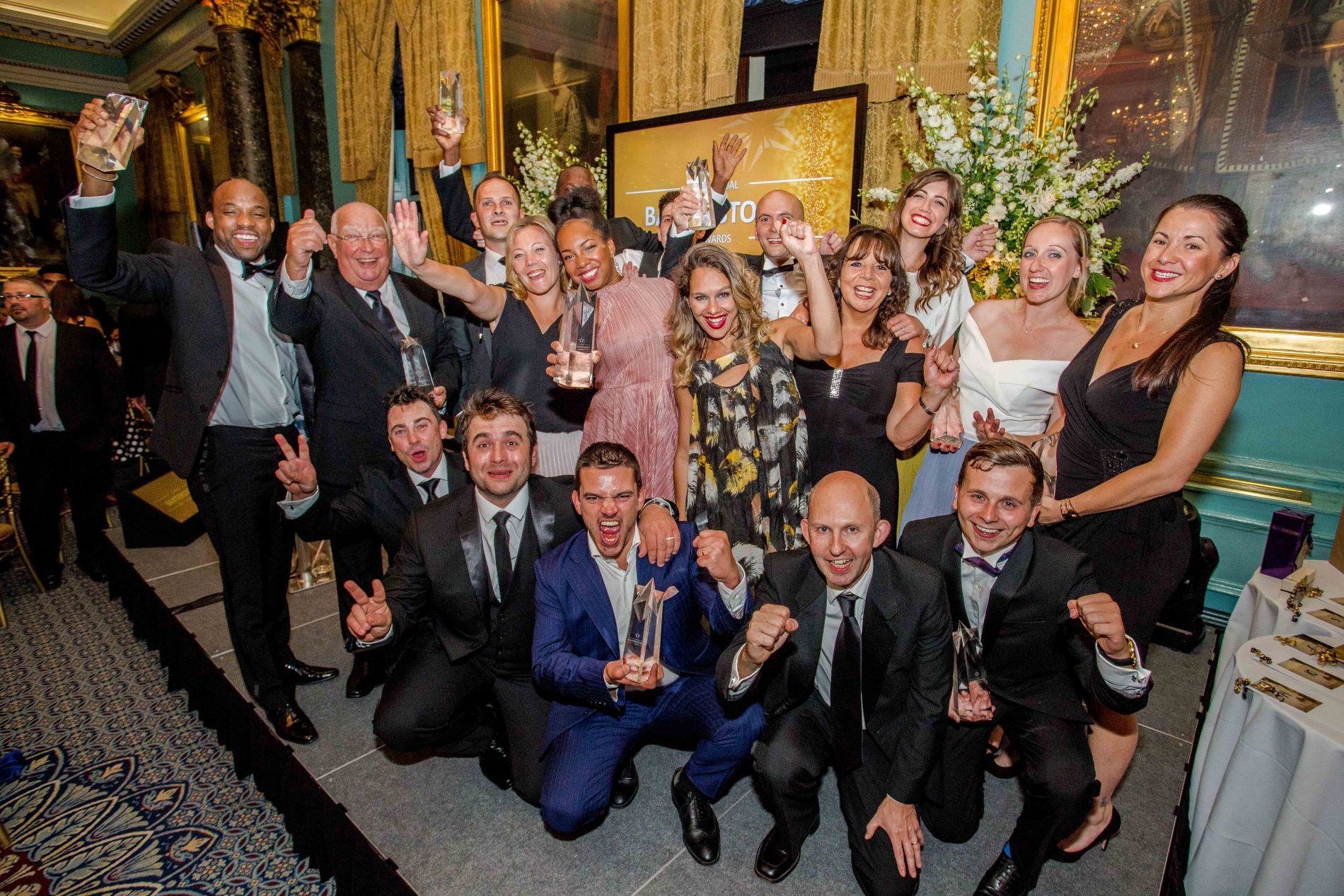 The third annual BaxterStorey Awards has acknowledged 11 talented individuals and teams at a ceremony at the Institute of Directors, London. The event recognises exceptional talent within the UK's largest independent hospitality organisation, including outstanding chefs, extraordinary front of house teams, dedicated kitchen porters and rising stars.
Award categories include 'Chef of the Year', 'Rising Star Award' and 'Porter of the Year'. The Chef Academy 'Equilibrium Team' was thrilled to take home the 'Innovation Award' for its new project looking at meat protein alternatives.
Also as part of the event is a 'Community Award' to recognise the generous spirit of many individuals that donate their time to community or charitable causes. The winner was chef trainer Seraphin of Beyond Food for his dedication in training more than 1200 homeless people in the local community with basic culinary skills to support them back into employment.
The winner of the prestigious BaxterStorey Award was Adam Nossek, chef director of retail development. The award recognises an outstanding personality who has demonstrated exceptional commitment to improving the business and wider industry. During his 18 years with the company, Adam has been instrumental in introducing several food concepts to give customers healthier choices including 'Food with Soul' – a deli range which includes flatbreads, salads and protein pots. As well as Healthy Me, 60 recipes of hot food, smoothies and treats that uses evidenced based research to avoid processed ingredients such as high levels of saturated fat, sugar or salt.
"Adam is a very worthy winner of this Award. He is someone who many look to as a mentor and has supported the development of hundreds of individuals in his career with us. His enthusiasm for food development is infectious and he has encouraged many chefs to put their idea forward, which has culminated in the creation of some of our best loved food concepts,2 said Noel Mahony, co-chief executive of BaxterStorey.
The full list of the 2018 winners of the Awards include:
Health and Safety Champion of the Year – Cheryl Edwards, General Manager

Chef Manager of the Year – Aurelija Slikate, Catering manager

Front of House Star of the Year – Kish Benjamin, Front of House Manager

Kitchen Porter of the Year – David Gadsby, Kitchen Porter

Chef of the Year – Steven Wren, Executive Chef

Manager of the Year – Prisca Marchal, General Manager

Rising Star of the Year – Mitchell Webb, Learning and Development Coordinator

Innovation of the Year – Equilibrium 'EQ' Business Impact Project

Team of the Year – Louise Herridge, Operations Manager

Community Award – Leon Seraphin, Beyond Food

The BaxterStorey Award – Adam Nossek, Chef Director