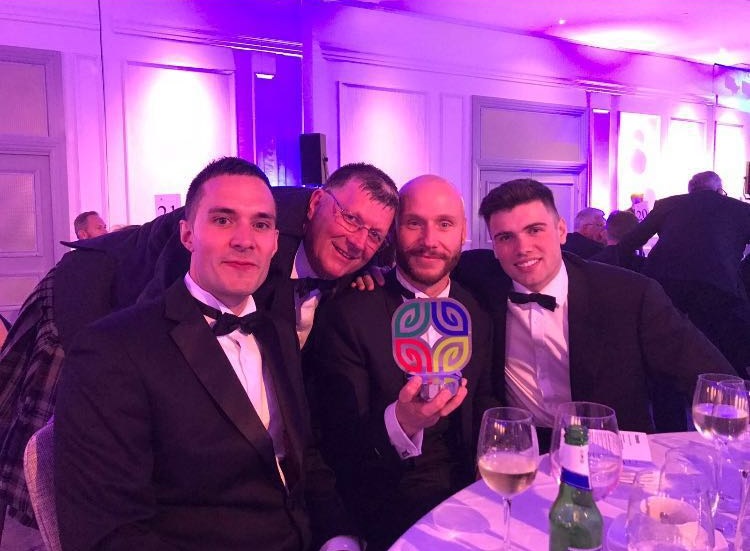 Angus Soft Fruits, the Scottish berry grower and supplier, has been announced as the winner at the Horticulture Week Business Awards, which recognise excellence across the UK's horticulture industry.
Angus Soft Fruits' AVA Star strawberry was recognised for its high-quality taste, texture and appearance and won the top prize in the 'Best New Edible Crop Variety' category. Angus Innovate, the research and design division, developed the AVA Star range by carefully breeding it to have improved taste, texture, appearance, disease resistance and yield to existing varieties. This exceptionally flavoured day neutral strawberry yields up to one month longer than other varieties, significantly extending the season to satisfy not only the grower, but consumers and retailers as well.
"It's a great achievement to have won 'Best New Edible Crop Variety' at this year's Horticulture Week Awards. It's taken years of hard work to develop the AVA Star strawberry, so to be recognised for what we know to be a high-quality product that's popular with retailers and customers alike makes it all worthwhile," said Dave Griffiths, Angus Soft Fruits research director and head breeder.
Meanwhile, Allen Innes, farm manager at Angus Soft Fruits' East Seaton farm in Arbroath was highly commended in the 'soft fruit grower of the year' category.
"What a season it's been for AVA Berries! Congratulations to the whole team for their commitment and dedication over the past few years to develop this incredible tasting strawberry. We couldn't have done it without them. Congratulations also to Allen, he is well-deserving of this commendation and we're incredibly proud to have him as our farm manager," said Lochy Porter, Managing Director of Angus Soft Fruits and owner of East Seaton farm.
Angus Soft Fruits Ltd. was established in 1994 with the ambition to sell fruit directly to retailers and continually improve the product available to consumers. To provide a point of difference in the products available, the Angus Breeding Programme (Angus Innovate) was set up in the mid-1990s and this is how the first AVA strawberry was developed.