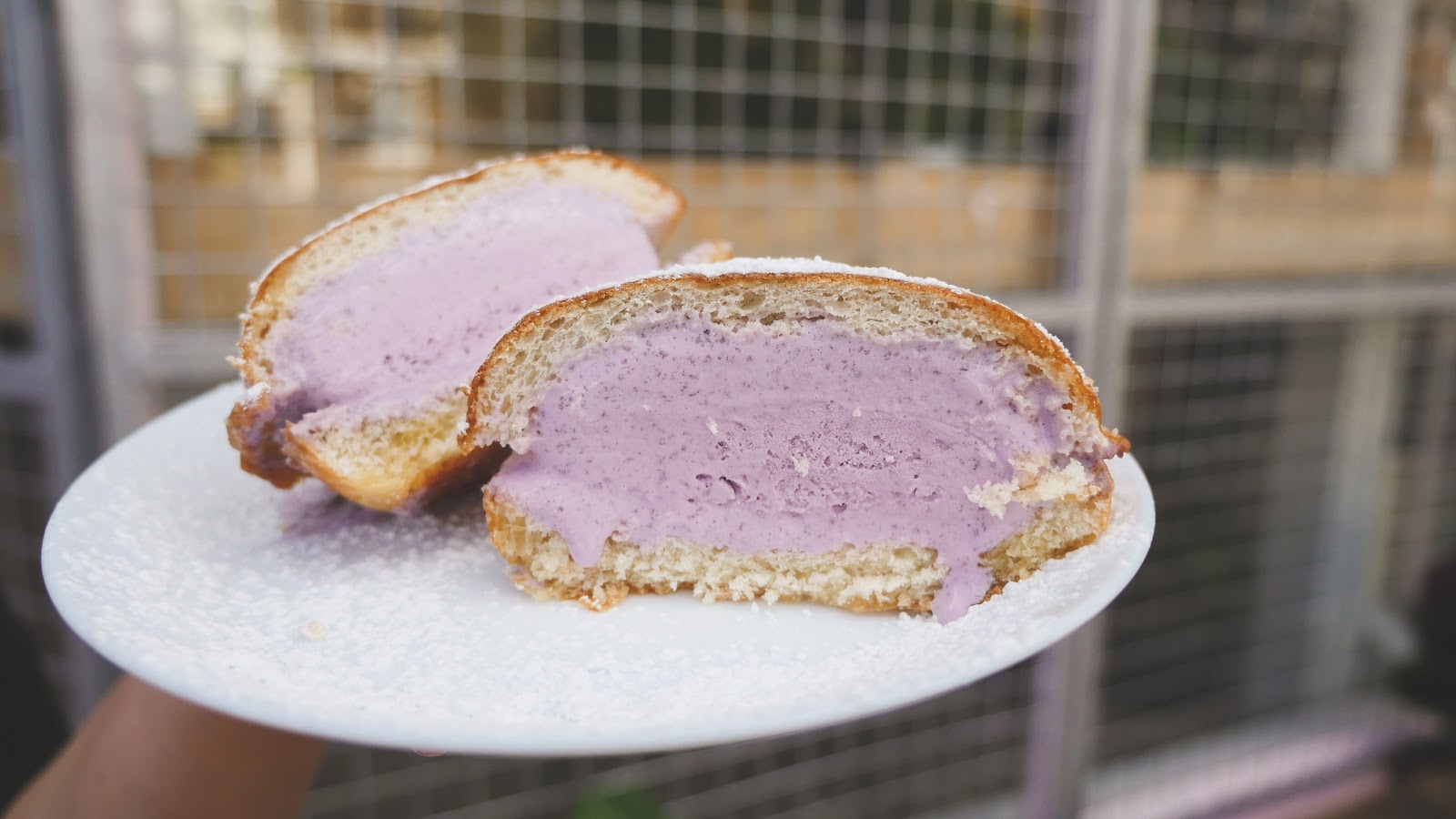 Mamasons Dirty Ice Cream, Europe's only Filipino ice cream parlour, will be opening in Chinatown London's Newport Court in early August this year. The company will join a growing line-up of Asian dessert joint on Newport Court, including matcha masters Tsujiri, trendy dessert shop RoRo and fruit pudding specialists Guo C 100.
"We've been coming to Chinatown London since we were kids and we are really excited by the evolving street food scene in the area. Newport Court is becoming a dessert destination and Mamasons will complete the lineup," said Omar Shah & Mae Maglanoc, Mamasons Co-founders.
Pan-Asian desserts are a growing trend in Chinatown London and throughout the capital. Recreating the unique flavours of the Philippines, Mamasons Dirty Ice Cream is named after the street vendors who make small batches of fresh ice cream every day in the Philippines with the use of a steel drum, ice and salt.
The menu will include a range of ice cream flavours with an Eastern influence such as black coconut, and ube (a purple coloured yam from the Philippines). Mamasons' signature sell-out dessert, the 'Bilog', which is a traditional Filipino milk bun (pandesal) with a twist, filled with ice cream, toasted in a bespoke hot press and dusted with icing sugar, will also be on offer. More traditional Filipino desserts include Mamasons' 'Taho' (silken tofu with arnibal and sago pearls), which is hard to come by anywhere else in the country. Everything on offer will be made fresh onsite daily and using authentic ingredients sourced from specialist suppliers.
Drinks will also be available, including Kapeng Barako coffee, sourced from the Philippines' Mount Malaryat and the volcanic region of Miarayon, before being freshly roasted in the UK.
A vibrant spot for a morning Ube Coco or barako blend ice coffee, a summer afternoon ice cream stop-off, or a decadent post-dinner dessert, Mamasons Dirty Ice Cream will be a fun hot spot in the heart of the West End.