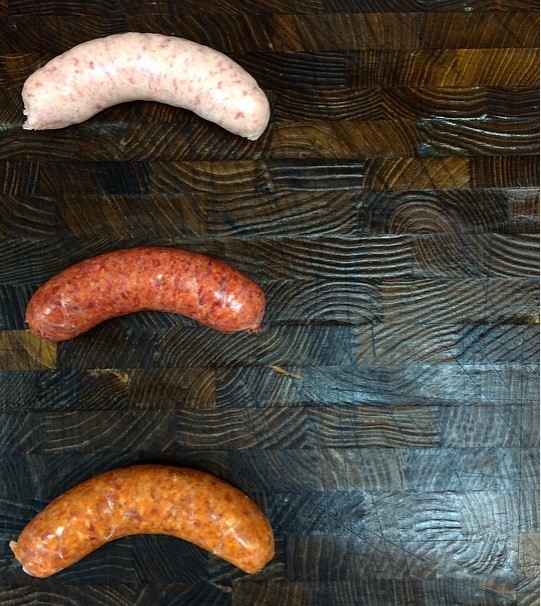 The Butcher's Quarter in Manchester will be selling limited-edition Halloween inspired sausages at its shop in the Northern Quarter, between the 29th of October and the 4th of November.
The butchers and deli will be creating three different types of original recipe sausages – treacle beef, spiced pumpkin and pork, and pork and toffee apple, as part of a double celebration, of both Halloween and UK Sausage Week – the annual nationwide celebration of the great British banger.
"We sell hundreds and hundreds of sausages every month at The Butcher's Quarter, so we're really looking forward to UK Sausage Week," explained Steve Pilkington co- owner of The Butcher's Quarter.
"The team got really excited getting creative with these Halloween-themed recipes. Even if you're not holding a Halloween party, they're a great excuse to get cosy at home with some comfort food," Steve added.
All the sausages at The Butcher's Quarter are made fresh in store and the recipes change every week. In addition to traditional options like Irish breakfast sausage and classic pork, customers can find choices like lamb with spicy tomato and leek and South African boerewors from week to week.
The Butcher's Quarter has even produced gin and tonic and Pimm's sausages!
The meat used in the sausages, meanwhile, is all locally sourced from farms as close as 20 miles away from the Butcher's Quarter's shop door.
The sausages will be on sale for £8.10 per kilo until stocks run out.