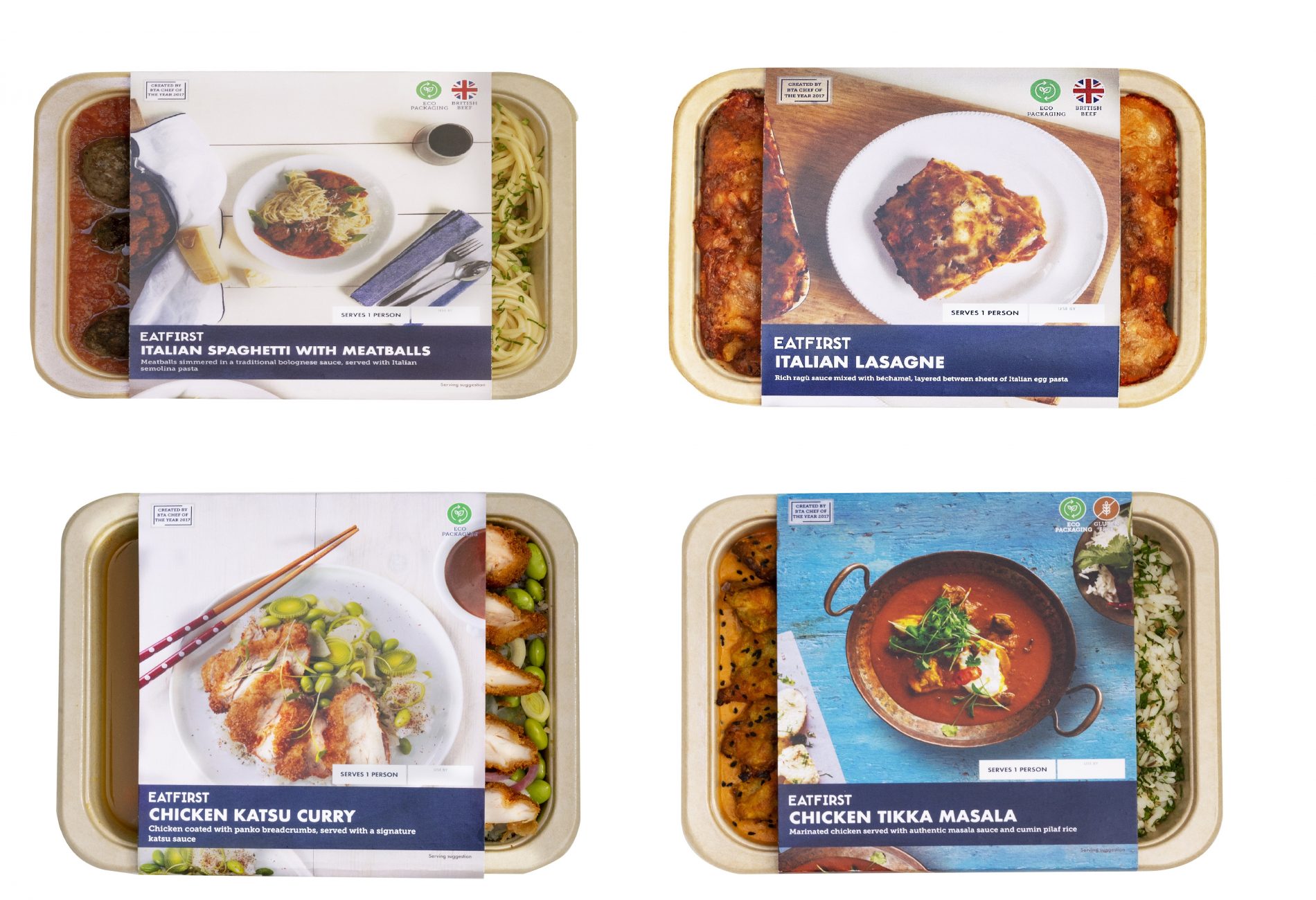 After winning four Great Taste Awards, EatFirst, the UK's finest gourmet ready meal company, has announced the expansion of the 'Taste of Asia' range, as well as the launch of a brand new 'Taste of Italy' range, which will include and Italian Lasagne and an Italian Spaghetti with Meatballs, available from October.
'Taste of Asia' launched in May 2018 in Ocado and will now see the addition of a Chicken Katsu Curry, infused with Kombu seaweed, and a Chicken Tikka Masala, served with an authentic sauce and cumin pilaf rice, to the menu.
Designed for busy foodies looking for high-quality wholesome meals that include vegan, vegetarian, and gluten-free options, EatFirst is filling a gap in the market by meeting the needs of the modern consumer. The UK is both an increasingly health-conscious and eco-conscious country and EatFirst provides a dynamic dining experience that's passionate about bringing new, fresh and nutritious options to the consumer.
EatFirst's ready meal range is unique in that sustainability is a key pillar of their brand. They are made in a near zero-waste kitchen and the packaging is almost 100% plastic-free. Their eco-friendly trays are made from bagasse, which is a compostable by-product of sugar production.
"By creating the 'next generation ready-meal' we're trying to change the current worldview that ready meals are unhealthy and mass produced. The aim of this range was to prove that it can be done differently without compromising on convenience, and the success we have experienced following our first range – 'The Taste of Asia' has allowed us to really listen to our consumers' needs and expand," commented Founder, Rahul Parekh.
"It was all about revolutionising the ready-meal sector, proving you can get great food in a convenient way. We wanted to show the UK consumer that to get a gourmet meal you don't necessarily need to splash out at restaurants. The continuing partnership between EatFirst and Ocado means that you can now enjoy even more incredible, healthy food at home without having to pay through the nose, or even leave the sofa," Rahul added.
Not only has EatFirst won Four Great Taste Awards for their Taste of Asia range in 2018, they have also previously won the coveted 2017 Great British Takeaway Chef of the Year, 2017 Great Taste Awards and 2016 British Takeaway Awards. EatFirst is dedicated to creating healthy, clean and ethically sourced meals that contain no artificial colours, flavours, additives or preservatives; all within their eco-friendly packaging.