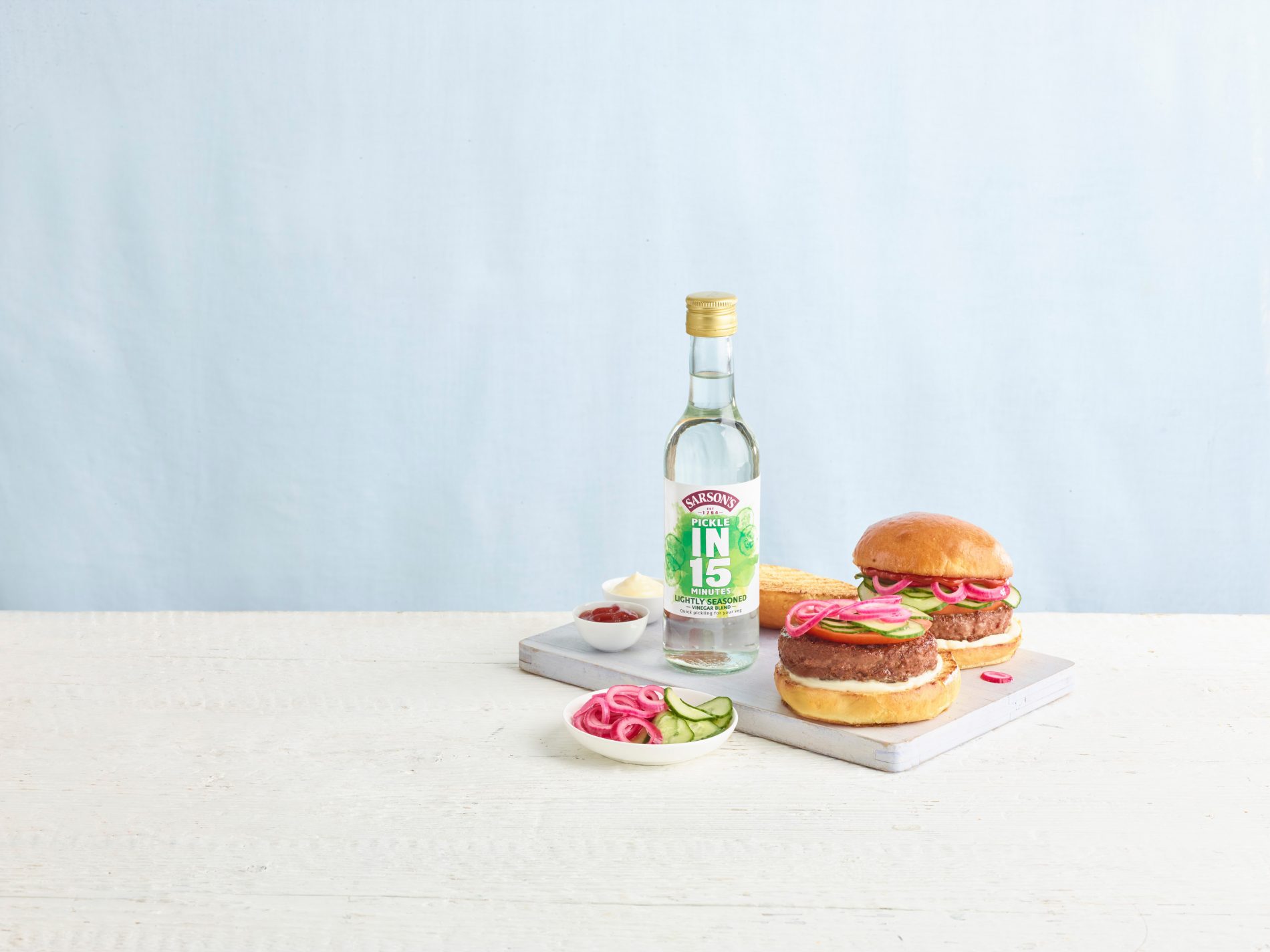 This recipe from Sarson's using Pickle in 15 Minutes Lightly Seasoned makes 4 burgers
Cooking time: 30 minutes
Quick pickles
1 red onion

½ cucumber

350ml of Sarson's "Pickle in 15 Minutes" Lightly Seasoned vinegar blend
Beef burgers
800g beef mince

2 garlic cloves, minced

2 tbsp of Worcestershire sauce

1 tbsp of Dijon mustard

1 egg

Salt

Pepper
To serve
4 brioche buns

1 beef tomato, sliced

Mayonnaise

Ketchup
Method
To make the burgers, place all the ingredients in a bowl and mix thoroughly with your hands. Shape into 4 round, even patties and place in the fridge to firm up for 10 minutes.

Finely slice the onions and cucumber and place into individual bowls. Divide the Lightly Seasoned vinegar blend between the bowls, making sure the vegetables are fully submerged in the liquid. Leave to pickle for 15 minutes, then drain.

To cook the burgers, heat up a barbecue or griddle pan. Lightly oil the burgers and cook for about 4–5 minutes on each side, or until nicely browned on the outside and cooked inside.

Slice the buns and lightly toast on the barbecue or griddle pan.

Spread your condiment of choice on the buns then top with a burger, a slice of tomato and plenty of pickled onion and cucumber. Close the burgers and serve with the remaining pickles on the side.