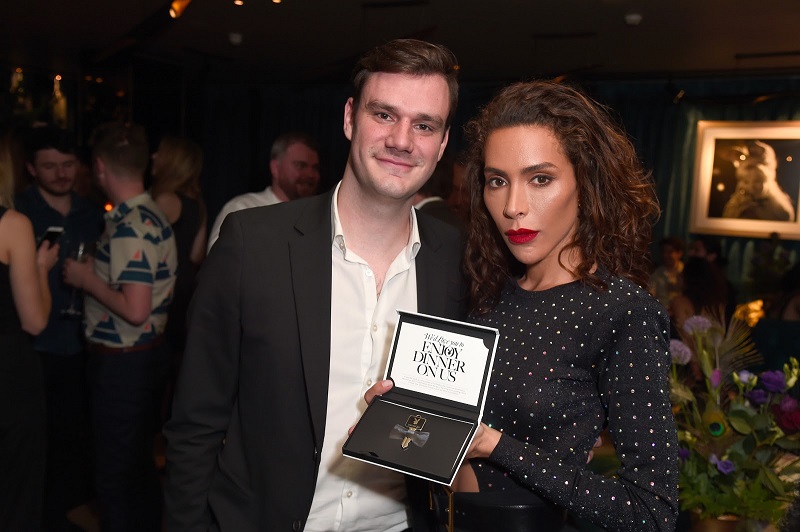 The Playboy Club London celebrated Playboy's British LGBT Awards nominations, taking place in an exclusive Mayfair party hosted by Cooper Hefner, Playboy's Chief Creative Officer, along with Playboy's November 2017 Playmate, Ines Rau – the magazine's first-ever transgender Playmate and centrefold.
Other celebrities attending the event were Cooper's fiancé, Scarlett Byrne, as well as Linda Lusardi, Gail Porter, Vicki Michelle and the iconic Playboy Bunnies, who added more glamour and excitement to the evening.
"Since Playboy's inception in 1953, we have stood for freedom for all, not just freedom for the few – and that includes the LGBT community, so it's an honour to have been recognised at these awards," said Cooper about the LGBT awards, which celebrate campaigners, community activists and straight allies who advance the fight for LGBT rights during the year.
"We decided to feature Ines Rau in the magazine in order to solidify Playboy's voice as an LGBT + ally. It's very much in keeping with our founding mission of celebrating sex and sexuality, whilst embracing changing social attitudes about sex," he continued.
Playboy has just changed the magazine's line from 'Entertainment for Men' to 'Entertainment for All', championing a fair and equal society where men, women and transsexuals interact with the Playboy brand all over the world. "This is really a moment for us to take a step back and say that so much of what the brand stood for in the early years is very much still alive in culture today," said Cooper.
As well as celebrating the British LGBT+ nomination, the party showcased Playboy Club London's commitment to inclusion and diversity, which Cooper is keen to see being reflected in the club over forthcoming months.
Founded by Hugh M. Hefner in 1953, Playboy has been a tastemaker, an arbiter of style and a vanguard for political, sexual and economic freedom for almost 60 years. Headquartered in Beverly Hills, California, PEI publishes Playboy Magazine in the United States and abroad and creates content for distribution via television networks, websites, mobile platforms and radio. Playboy consumer products are sold in more than 180 countries.